South India's leading multi-brand organic and natural grocery chain - The Organic World – strengthens its omni channel presence
The Bengaluru-based brand to expand its physical store network with 10 new stores across the southern states by mid-2022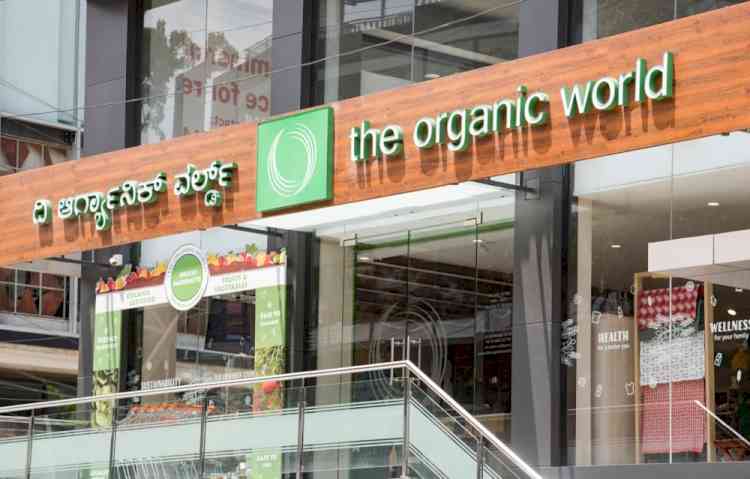 Bangalore: The Organic World, the largest non-franchisee, multi-brand organic and natural store chain in South India, has announced its plans to strengthen its omni-channel presence in India. As part of its omnichannel strategy, the retail brand plans to set up 10 more stores in the southern states by mid-2022 and amplify its ecommerce presence through its recently launched app. 

This expansion reaffirms The Organic World's commitment to offer 'Better Choices' to its customers: from the type of products offered and customer service to offers and loyalty programs.  

Commenting on the expansion plans, Gaurav Manchanda, Founder & Managing Director, The Organic World said, "It has been our constant endeavour to make our assortment of better choices more accessible to our customers, to consistently empower them with products that offer a healthier alternative and help them on the journey to a chemical-free lifestyle. With the new The Organic World app, over 1500+ chemical- and preservative-free products are now just a click away for our consumers. By increasing the number of our stores from our existing ten stores, we will be present in all key catchment areas of Bengaluru. We are also in the process of exploring other South Indian markets like Chennai. This omnichannel strategy underlines our promise of ensuring accessibility of all our products as well as providing small and local 'better for you brands' the widest platform possible to compete against the bigger brands. Building scale will also ensure affordability for all customers." 

As part of its brand promise of 'better choices' to its customers, every product at The Organic World is a healthier alternative as compared to its conventional counterpart. While the fruits 
and vegetables are sourced from 100% certified-organic farms that follow sustainable farming practices, all other product categories are vetted against an industry-first 'Not In Our Aisle List' – an ever expanding list of ingredients banned from The Organic World. The list includes ingredients like trans-fat, high fructose corn syrup, phthalates, parabens and sulfates - commonly found in conventional products – but not those at The Organic World.   

 The Organic World's current offerings include organic-certified, pesticide-free fruits and vegetables, trans-fat-free snacks, chemical-free groceries, toxin-free homecare products, natural and paraben-free personal care, chemical-free health and wellness products as well as carefully curated natural and organic childcare products.

Over the last four years, The Organic World has steadily expanded its footprint in Bengaluru – at the start of 2021 the retail chain was present in 10 locations across the city. The brand's biggest unique value proposition is, unarguably, its philosophy of offering 'better choices' to its consumers across the entire monthly needs consumption basket, which underlines its commitment to being a Responsible Retailer. 

As the industry looks to actively address the regulatory development proposed by the Food Safety and Standards Authority of India (FSSAI), The Organic World's nuanced vision could well serve as an industry inspiration, unlocking customer trust and business growth. Particularly at a time when the pandemic has put the spotlight on health, safety, and wellbeing.