Sony SAB's Pushpa Impossible completes a year
Inspires women to follow their dreams and live a life of dignity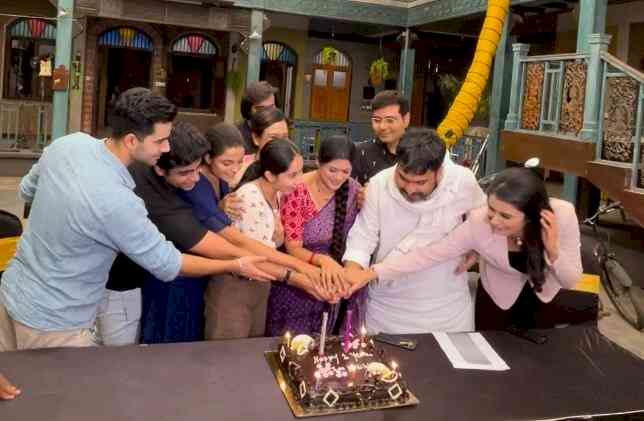 Sony SAB's most watched show, "Pushpa Impossible", centers around the inspiring journey of Pushpa (played by the talented Karuna Pandey), a remarkable woman who defies all odds with her indomitable spirit and optimistic outlook. Launched in June 2022, the show has completed a year and spotlights Pushpa's never-dying zeal to keep improving in all aspects of life making her unique. She is a single mother to three children and is always ready to do anything possible for her family. Pushpa gracefully manages the responsibilities of her children while fearlessly pursuing her dreams. Her children, Ashwin, Chirag, and Raashi, look up to their mother and always stand in support of her. 
 
Over the past year, we have seen Pushpa deal with all the ups and downs life has thrown at her. From standing up for her right to study to standing against her ex-husband for her dignity, we have seen Pushpa grow manifold. Her willingness to complete her studies and understanding the need for education in one's life made Pushpa stand out in the crowd. However, her happiness, struggles, and innocence are what connected the most with the audience have and made Pushpa Impossible a part of people's daily life. 
The show has received love from people across India given a deep connection with the characters. From taping onto different high points and struggles in Pushpa's life, the show beautifully represents the struggles and the hope celebrating a women's life.
Karuna Pandey, who plays the character of Pushpa, said, "This past year has been immensely fulfilling. From understanding the character to unfolding each layer, it is a beautiful process. The character is not your ordinary damsel in distress play; it's about a woman fighting for herself and her family against all the odds to provide a secure future. She inspires me and many such women out there and teaches one to never give up on their dreams and take each day as a learning for the coming days."
 
Stay tuned and watch Pushpa Impossible, Mon-Sat, 9:30 PM for more twists only on Sony SAB.