Sony SAB stars remember their teachers on Teachers' Day
Teachers are an essential part of anyone's life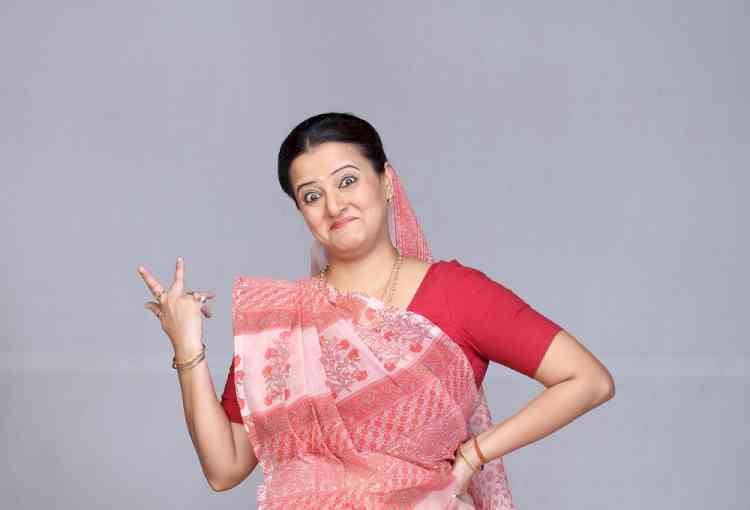 Smita Singh as Durga in Sony SAB's Carry On Alia.
Shweta Gulati (Playing Jhanvi Bansal in Sony SAB's show Tera Yaar Hoon Main)
A major part of our upbringing depends on our schools and hence, teachers play a very important role in shaping us. They play a part in disciplining a child and making them ready for the real world out there. I still remember my 10th standard teacher 'Mary D'souza' who really touched my heart. She didn't have a daughter of her own and considered me as one. She had a huge influence on my life and although I am not in touch with her now, I still remember everything she taught me.
During my school days, I used to love Teachers' Day celebrations because that day, students would become teachers. Our teachers had an off that day and us, the higher class students got to teach the primary class students. I used wait the entire year to become a teacher because that gave us a chance to be strict like our teachers and that was really fun for me.

Tarun Khanna (essaying King Krishnadevaraya in Sony SAB's Tenali Rama)
Teacher's Day holds huge significance in my life, ever since my childhood. I remember the preparations and celebration we used to have in my school in Delhi. I still feel that excitement when I think about those days. Every year, I would dress as one of my teachers on Teacher's Day and in the 12th standard, I had even dressed up as our principal. This day is a celebration of the community which holds the most importance in a child's life after their family.
There are several teachers who have played a very significant role in my life, especially my karate sir, Arun Goel. The most important thing that he taught me was to believe in myself and the 'power of one'. If you believe in yourself and concentrate all your energies at one point and go for it, then there is nothing you can't achieve.
Smita Bansal (playing Rukhsar in Sony SAB's Aladdin: Naam Toh Suna Hoga)
In the growing up years, a teacher plays a very important role in a child's life. It's not just about the education they impart, but also the values they inculcate in a child. Children spend a lot of their time in schools so it is not just about the studies, but also their overall development and teachers are a major part of that experience.
I studied in a convent school and we had nuns. Most of the sisters there were very strict and very much like the character that I am now playing in the new season of Aladdin- Naam Toh Suna Hoga. Especially like one of my teacher's Sister Julia, who always had a stick in her hand, Rukhsar too holds a stick in her hand constantly.
My dance teacher, Mrs. Nair, played a very important role in making me what I am today. She was the one who made me explore something other than studies and helped me overcome my stage fright. She taught me Bharatanatyam and also made me participate in a lot of other performing arts which eventually led to me becoming an actor. 
Dev Joshi (playing Baalveer in Sony SAB's Baalveer Returns)
Teacher's day makes me nostalgic as it brings back lot of memories with my favourite teachers from school. In my school, teachers were given the day off and students took over their job. We used to dress as our favorite teachers and seriously take over the lessons for the day. 
Every teacher has always been important to me in their own way. They have shown me the right path whenever I needed. My mother, since the beginning, has always been a guiding light for me and she is the one who has taught me the art of acting. I feel teachers are that much-needed guiding force in everyone's life. One of the biggest life lessons that my teachers have taught me is that, you get two uniforms in your life, one you get to wear in school, second you have to earn. Work hard for the first uniform so that you rightly earn the second uniform.

Smita Singh (Playing Durga in Sony SAB's Carry on Alia)
Teachers' Day is the day to acknowledge all those knowledgeable people who shared their wisdom with us. My first teacher was my grandmother and she taught me to be confident in every step of life. If you are confident of yourself, you can achieve anything in life and I hold this lesson very close to my heart even now.
Teachers are an essential part of anyone's life, they show you the right path. They contribute in a child's growth and are the guiding light for every kid. I think the most valuable advice my teachers gave me is that a mistake is a mistake only if you don't rectify it. So, you need to keep learning all through your life, make mistakes and learn from them.