Sonu Sood ropes in for sanitised campaign
The campaign aims to give its customers the ease of mind while booking their stays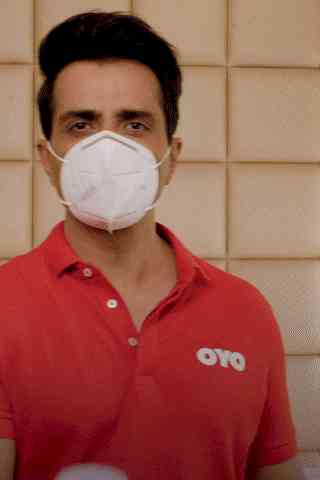 Sonu Sood.
Amritsar: Sonu Sood will be a face of OYO's integrated "Sanitised Before Your Eyes' campaign.
The campaign aims to give its customers the ease of mind while booking their stays. This is an on-request initiative through which OYO Hotels & Homes guests can request the hotel's on-ground staff to sanitise high touch spots or frequently touched surfaces right in front of their eyes. Essentially, the sanitisation process will be done using two modes - through an aerosol disinfectant and/or by using a Spray Handy Sanitiser Machine. This consumer focussed campaign has gone live across TV and digital platforms with its first ad 'Pehle Spray, Fir Stay' on Wednesday.
The film features Sonu Sood in a character of a lively hotel staff. The ad is quirky and filled with humorous moments, and at the same time distinctly communicates the brand's SBYE experience. For instance, as the guest tries to switch on the room lights, Sonu Sood cuts the guest's speech midway and swiftly sprays the master switchboard. Similarly, when the guest reaches out to switch on the TV, Sonu once again interjects his speech and sprays the TV remote control and it continues with other objects.
Commenting on his association with OYO as the brand ambassador, Sonu Sood said, "Witnessing the sanitisation process will reduce guests' anxiety and worries to a great extent, allowing them to truly enjoy their stay.  I am excited to be a part of this journey and hopefully, make a difference to the hundreds of lives of travellers that OYO welcomes everyday by opening its doors to safe and sanitised experiences."