Social media needs to be regulated: Haryana Vidha Sabha Speaker 
Addressed the valedictory function of the two-day national executive meeting of the NUJ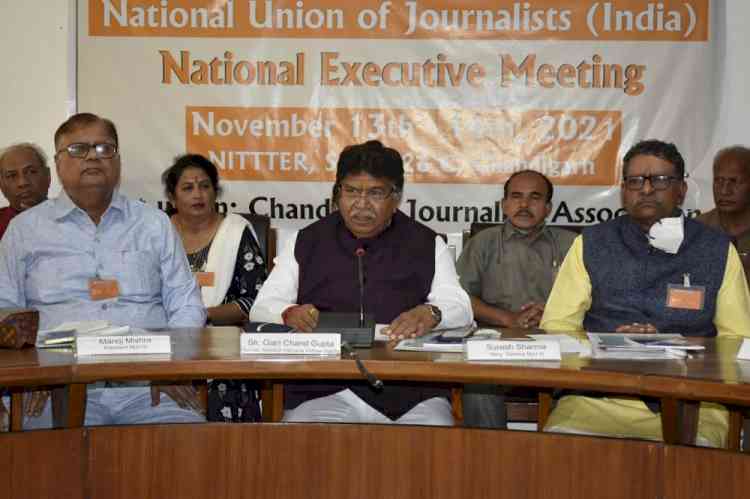 Chandigarh, November 14, 2021: Haryana Vidhan Sabha Speaker Gian Chand Gupta today expressed concern at the way social media has been spreading disinformation in the society and had been causing negative effects. 
Addressing the valedictory function of the two-day national executive meeting of the NUJ here, the Speaker categorically held the social media responsible for hitting the credibility of the media as such.
He said while the print and electronic media enjoyed considerable credibility, such was not the case of social media. "In the absence of any law or regulations the social media has been spreading negativity in the society, "he said while suggesting that the government should take steps to check it. 
He said the role of print media becomes more responsible in such times to play a constructive and positive role in the society. 
The Speaker also stressed the need for guarding the freedom of the Press so that it could contribute to nation building.