Smokers and tobacco user are likely to be more vulnerable to Covid-19
Use of nicotine, tobacco products increase the risk of cancer and cardiovascular disease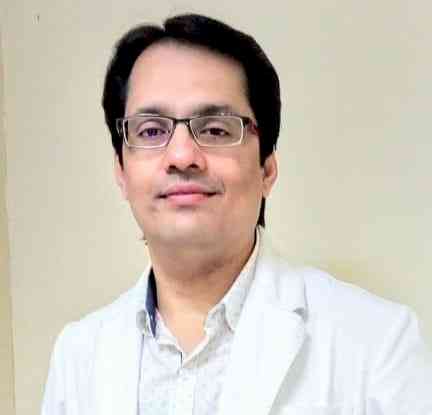 Dr. Naveen Kanda.
by Dr. Naveen Kanda, Sr. Consultant & Head, Department of Radiation Oncology, Mohandai Oswal Hospital, Ludhiana
Every year, on 31st May the World Health Organization (WHO) and global partners celebrate world No Tabacco Day. The theme this year protecting youth and preventing them from tobacco and nicotine use. The global campaign empowering youth people to stand up against tobacco use. This is especially important right now that smokers have a higher risk for a severe case of coronavirus. WHO calls on all young people to join the fight to become a tobacco free generation.
Smokers and tobacco user are likely to be more vulnerable to Covid-19. Smoker may already have lung damage, reduced lung capacity or lung disease which greatly increase the risk of serious illness. Further, the act of smoking means their fingers are in contact with their lips. This increase the possibility of transmitting the virus from their hand to mouth 
For Mohandai Oswal Hospital, Annual Campaign is an opportunity to raise awareness on the harmful and deadly effect of tobacco use and second hand smoke exposure and to discourage the use of tobacco in any form, so in this way we can also prevent corona virus exposure.
According to WHO, tobacco use kills more than 8 million people around the world each year. In Indian tobacco use is the largest preventable cause of death and disease.  Tobacco use is responsible for 25% of all cancer deaths globally.  Use of nicotine, tobacco products increase the risk of cancer and cardiovascular disease.  Tobacco is deadly in any form and threatens oral cavity and lungs health of everyone exposed to it.  Tobacco kills one person every 4 seconds.
As we all know that prevention is always better than cure so prevention of oral cavity and lung cancer, we have to say good bye to tobacco and make every day world no tobacco day.