Smart banking comes to smart city 
Fincare Small Finance Bank inaugurates its outlet in Chandigarh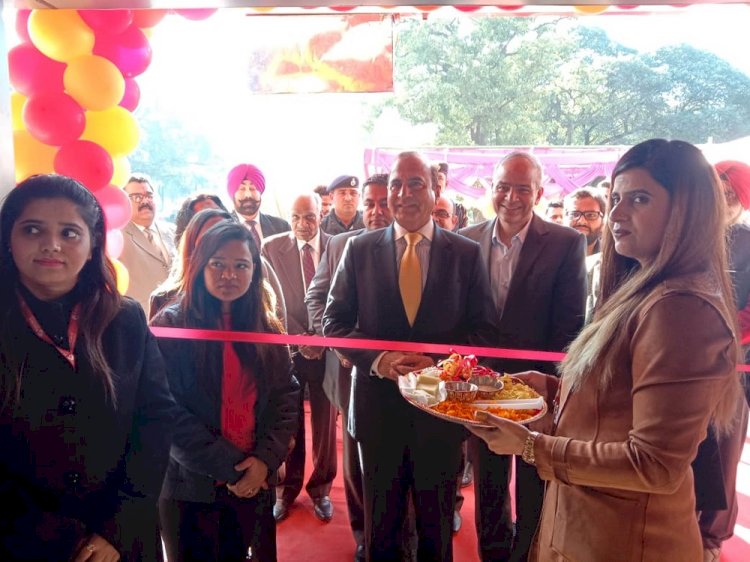 L-R: DGP Haryana Police, IPS Mr. Manoj Yadav and Mr. Rajeev Yadav, MD & CEO, Fincare Small Finance Bank inaugurating Fincare Small Finance Bank's first branch in Chandigarh.


Chandigarh: Fincare Small Finance Bank continued its march towards pan-India footprint with the opening of its first banking outlet in the heart of Chandigarh. The Bank already has 659 Banking Outlets across the country and in North India alone, has presence in Rajasthan, Haryana, Delhi, Bihar, Uttar Pradesh and Chhattisgarh.
Inaugurating the banking outlet, Mr. Rajeev Yadav, MD & CEO, Fincare Small Finance Bank, said, "We are very excited about our entry and can feel the young, vibrant energy of the city. Counted among the largest deposit and credit centers of the country, and also among the highest per capita income, Chandigarh is an important destination in our quest for becoming a well-respected and well-recognized bank. The outlet at Sector-9C is specifically geared towards meeting the growing demand for modern banking solutions in the region. The Chandigarh outlet demonstrates our continued investment in building a best-in-class digital bank in the SFB space.''
He further added, '' At Fincare Small Finance Bank, we constantly challenge ourselves in building solutions that provide better access, greater convenience and utmost trust, thus bringing wider choices and greater financial security to our target customers".
The outlet of the Bank at Chandigarh will offer a wide suite of products such as Savings and Current account with Sweep in–Sweep out facility, deposit products with attractive interest rates as well as loan against gold. The bank also offers other loan products such as loan against property, affordable housing loan, two-wheeler loans etc. which will be introduced based on customer demand.
The Bank also offers services such as cash denomination of choice at all ATMs, UPI-enabled transactions, WhatsApp banking, mobile banking in 11 languages, ATM and Toll-Free Call Center in 7 languages, Internet Banking in two language options viz. English and Hindi. All these services are aimed at providing a 'Smart' banking experience to our customers and will be available to our esteemed customers at Chandigarh as well.