Six students of Innocent Hearts selected for Inspire Manak Awards 
Win Rs.10,000 for designing the model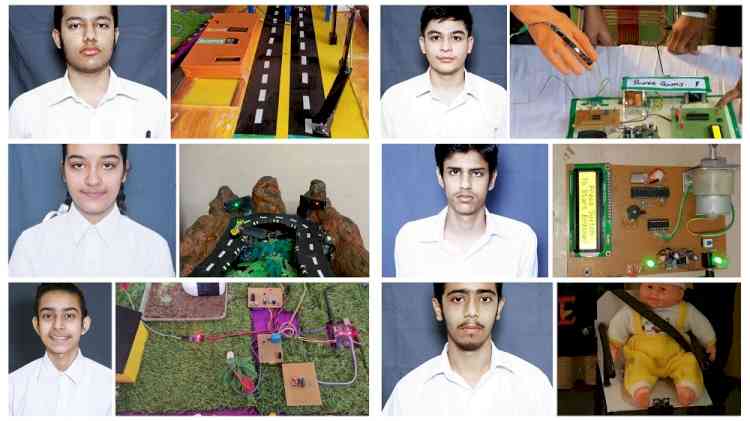 Jalandhar: The project made by the students of Innocent Hearts has been selected for, "Inspire Manak Awards" proposed by the Science and Technology Department. These students have been awarded a cash amount of Rupees 10,000 to give shape to their model. 
The selected students from Innocent Hearts, Green Model Town are, Divyansh Sharma, Anish Sikka, Jayesh Pandit, Hardik Chadha, and Swar Sethi, Muskan Kohli from Loharan In cumulative 21 students have been selected from the district and feel fortunate to announce that 6 students are from Innocent Hearts. Detail of the projects of students is Divansh of Grade IX(GMT) has made a digital project to produce electricity through the air. Hardik of Grade X (GMT)has created a project of the pre-recorded detector of senses of hand. Jayesh Pandit of Grade X(GMT) has made a smart traffic control system.  Anish Sikka of Grade X(GMT) formulated a wheelchair. Swar Sethi of Grade X from Loharan created Breathalyzer and Muskan Kohli created Accident Preventer. 
Mr. Rajeev Paliwal, Principal, Green Model Town, and Ms. Shallu Sehgal, Principal Loharan congratulated the Science department and selected students and wished them good luck for next level.