Six dead, six still missing in Boh landslide
Dead body of a Punjabi youth was also recovered from another area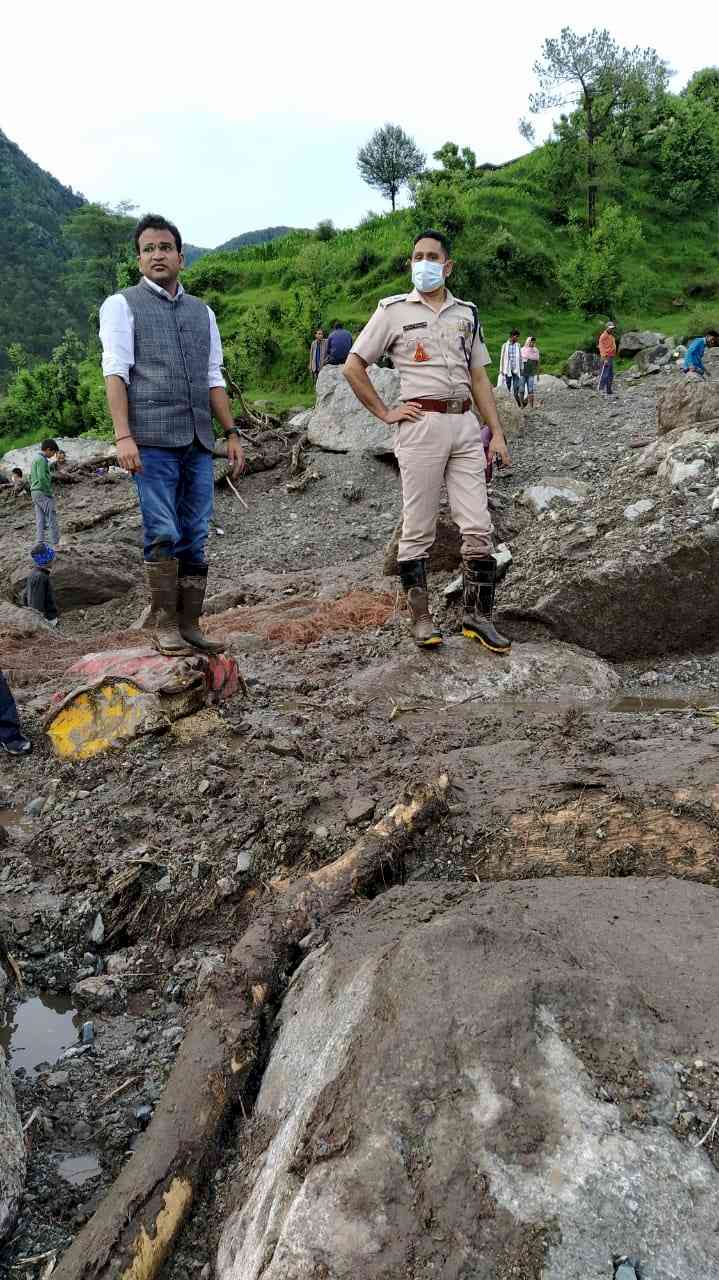 File Photo.
Dharamsala: In Boah land slide accident, another body found today morning was of Kanchana, wife Megh Raj age 45 years. So far, six dead bodies have been recovered from In the Rulehad landslide of Boh Valley. Around six persons are still missing, many families have received lifelong wounds.
"Four bodies were recovered in Boh valley till last night, and a total 5 dead bodies have been recovered so far. Five to six persons still went missing. Rescued operation resumed again early this morning today", said DC Nipun Jindal this morning while updating about the rescue position till Tuesday night.
Four bodies found till late evening on Tuesday are Mamta daughter of Bhimsen, Kartik son of Bhimsen, Shakuntala wife of Prakash Chand and Shiv Prasad alias Ramu son of Subhash Chand. The dead body of Masto Devi W/o Bhimsen was found only on Monday.
There is another dead body recovered by police on July 13 late night was of Manmeet Singh s/o Shankar Sukhdev Singh R/O Hargovind Avenue Chiyara Police Station District Amritsar Punjab. The body has been recovered from Salli (Kareri) Khad by the team of Police Station McLeodganj headed by ASI Bachan Singh with the help of local people and police staff of PS McLeodganj and brought to the   mortuary of Zonal Hospital Dharamsala at 1:30 am. Postmortem will be conducted today. According to police, the deceased slipped into the khad from Kareri lake water when he was there with other friends.
Manmeet Singh was said to be a Punjabi singer.
Beside this, an 11-year-old girl lost her life as she slipped into a drain at Nagrota Bagwan yesterday.
As such, a total eight people lost their lives so far in Kangra district due to heavy rains.
Meanwhile, on being contact, DC Kangra Dr Nipun Jindal said that the heavy rain in Dharamsala and its surrounding areas have caused heavy losses of life and property. He said, "The rescue work for missing persons is still on in three different places in the district. One team is working at Boh valley, where so far 6 dead bodies have been recovered, 4 persons are still missing there. Concerned DSP and SDM are there at the spot. A search team is still working to trace a 55-year-old person, who was swept away on Monday morning in Samirpur near Kangra. The third search operation is on in Laam Dal Lake, where around 5 people are reported missing during the heavy rain."
He confirmed that six people lost their lives at Boh, one at Nagrota Bagwan and another at Kareri lake.