Singer Siddharth Mohan creating new heights in devotion genre
Singing from the Past 24 years, Siddharth has performed all over the globe in more than 20 countries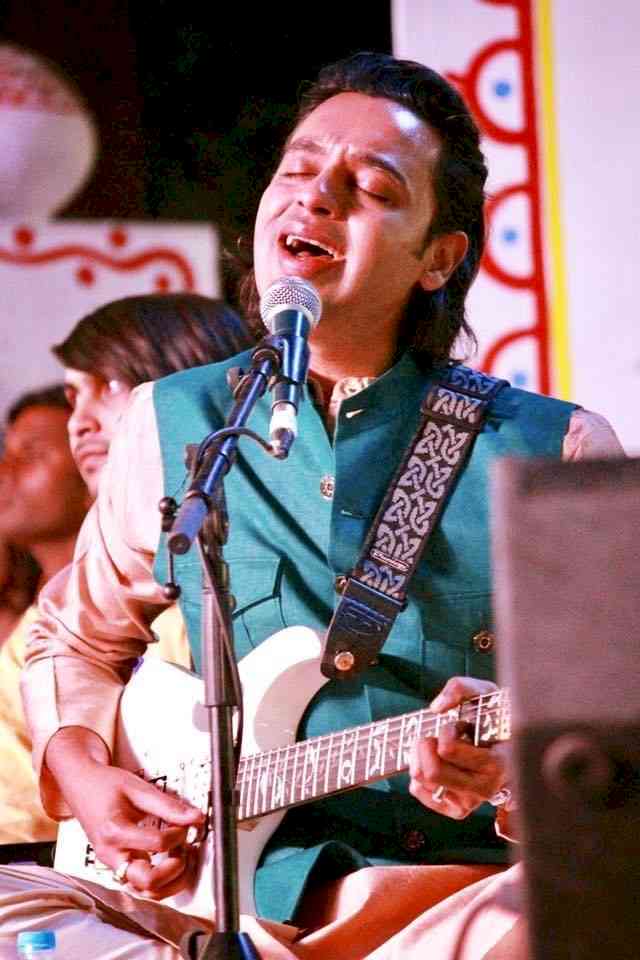 Singer Siddharth Mohan.


New Delhi: With paradigm shift in the concert module that has undergone a digital transformation, the engineer turned renowned singer Siddharth Mohan launches his new bhajan on the occasion of Krishna Janmashtami.

Beautifully sung by Siddharth Mohan, the divine Krishna Bhajan 'Shri Krishna Govind hare murare' has been viewed by over 6 lakh viewers within 24 hours of its premiere. Since the pandemic has hit the live concerts and gatherings, a new dimension of online concerts has been given to the conventional legacy.

Bhakti sangeet and devotional music which were considered to be the happiness and bliss for the geriatric population has now fascinated the Indian youth as well. Penetrating through the digital world, Singer Siddharth Mohan has been connecting souls together in this forte of music. 

Ram Mandir – Bhumi Poojan is one of the historic events and an auspicious day, that the whole world witnessed recently. On this occasion, mesmerizing millions with his melodious song, Siddharth also launched his bhajan – Ram Padhare and was aired live on all the channels.

Apart from creating a niche in the forte of devotional and sufi music, has also composed various Punjabi numbers. While the common notion of enjoying the live concerts have achieved new heights in the digital way, the young singer has revamped the conventional ways of soul connection. 

The Bhakti Sangeet programs not only depict the spirituality of all of us but also binds together the devotional music of different genres, highlighting the richness and diversity of our culture. While the bhakti and Sufi saints in essence laid the foundation for the composite culture, the upcoming and younger generation has now started to come forward to take this legacy ahead. 

"Seeking to the love, response and recognition that I have received on the digital platform is commendable. I feel this to be a real blessing in this era since I am able to reach to millions of people only through social media in a shorter span of time. There are many ways to acknowledge and express the love of God, and devotional music is one form to express that can stir many a heart and soul."  Said Siddharth Mohan

Singing from the Past 24 years, Siddharth has performed all over the globe in more than 20 countries and is currently the Main lead singer of 'The Art of Living Foundation' and Guruji Ashram in Chhattarpur, New Delhi.  For centuries, some of the most stirring expressions of this devotion have come through the musical genre, be it bhajans or qawwalis or gospel music. The young singer has given a new dimension to the devotional genre with his huge fan following globally.