Sikh NRI from USA to invest in mega power project in Punjab; To counter problem of stubble burning
Author(s): City Air NewsChandigarh, November 7, 2019: Gurpreet Singh Kangar, Revenue Minister, Punjab and an illustrious Sikh NRI from USA Dr Chiranjeev Kathuria held a press conference to reveal plans to take care of the stubble burning...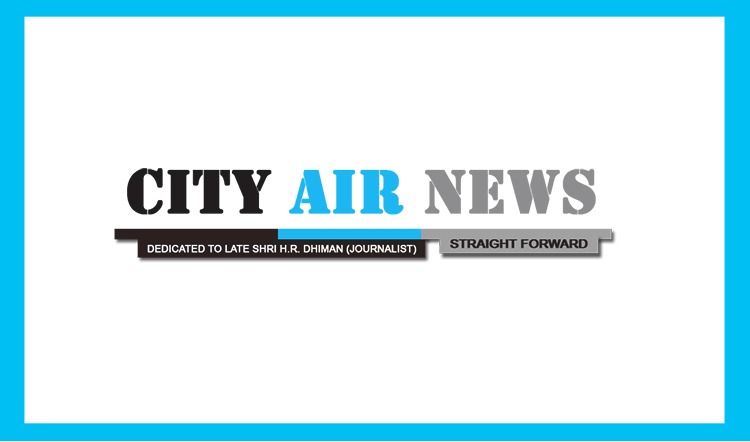 Chandigarh, November 7, 2019: Gurpreet Singh Kangar, Revenue Minister, Punjab and an illustrious Sikh NRI from USA Dr Chiranjeev Kathuria held a press conference to reveal plans to take care of the stubble burning problem which has created havoc with the environment in NCR, Punjab and other states of North India.
A young & dynamic cabinet minister, Kangar has worked steadfastly to look for a permanent solution to the stubble burning problem of Punjab and to reduce the heavy expenditure being borne by state exchequer on power subsidy being given to agricultural sector and free power being given to nearly 20 lakh families, which amounts to nearly Rs 10-12 thousand Crores. This forms 10 percent of total plan budget of Punjab of Rs. 1.28 lakh crores. It's Kangar's effort which has brought Dr Kathuria to Punjab. A youngster Gursher Singh and his team worked in tandem with Minister Kangar to give final shape to the idea of the mega power project.
Dr Chiranjeev Kathuria says, "My company, New Generation Power International will be investing in a 4000 MW power project across Punjab. 3000 MW will be solar power and 1000 MW Bio Mass Energy. The latter will be generated using stubble of the main crops of paddy and wheat. Earlier the same used to be mainly burnt creating trouble for the environment but now it will be purchased from and power generated from this waste product. This will counter the problem of environment pollution which has become very serious in North India."
It is noteworthy that In 2004 Dr. Kathuria ran for U.S. Senate in Illinois, becoming the first Indian-American to run for the US Senate in US history, in a race that included eventual winner, President Barack Obama. Dr Kathuria has been involved in space exploration, and was the Founding Director of Mir Corp, the first commercial company to privately launch and fund manned space programs. Dr Kathuria is presently Co Founder & Chairman, New Generation Power International & Varian and Planet Space.
The plan is to set up small, about 5 MW projects related to Bio Mass power production, which will use stubble as raw material. Two hundred such plants will be set up across Punjab. This will solve the stubble burning issue. Each plant will be located strategically near a major sub-station and will cater to 10-15 villages.
Gurpreet Kangar said, "The power produced by the plants set up will be fed directly into the main grid. The Punjab State Power Corporation Limited (PSPCL) will get the benefit of this additional power and hence there will be saving of subsidy by Punjab government as per the net metering rule of the state."
The project will cost about 25 thousand crores and will be set up by Dr Kathuria on Built Operate and Transfer (BOT) format. The period he will run power plant will be is 15 years. It is envisaged that the power subsidy of Punjab government will be reduced to just Rs 500 crores in the long run.
Dr Kathuria is an NRI from USA and is in Chandigarh to meet CM, Punjab, Gurpreet Singh Kangar, Revenue Minister, Punjab and other important functionaries. He will also be part of the high powered delegation that will be using Kartarpur Corridor to go to Kartarpur Sahib.
Kangar and Dr Kathuria will soon be meeting CM Captain Amarinder Singh who has already been apprised about the mega project. Once the meeting takes place a binding agreement with Dr Kathuria will be signed by Punjab government.
Kangar Adds, "When we explained our problems to Dr Kathuria he went two steps ahead and offered us few permanent solutions. Given his achievements in the solar power sector and his ability to generate energy through new methods, I was convinced that by taking advantage of Dr Kathuria's long expertise in this field, we would be able to save the environment from pollution and dispose the stubble in a greener way."
The power project will help in meeting two big objectives. While on one hand it will improve the condition of the state exchequer on the other and would also be able to permanently eliminate the problem of smog, which has been affecting the air quality of Punjab as well as the surrounding states and also the National Capital Region (NCR).
Several possibilities of employment generation are also connected with this method, as a result of which a large number of skilled and unskilled workers will get benefited. Not only this, entrepreneurs will also get direct and indirect business opportunities and the economic condition of Punjabis will improve.
The project will have an all-round positive effect on the environment and bring in much-needed jobs and monetary well being to the state. All this without any investment from the government since the whole project is under BOT basis. The 550th Parkash Utsav of Guru Nanak is truly going to be a blessed year for Punjab and Punjabis.
Date:
Thursday, November 7, 2019