SIIB of Customs Commissionerate Ludhiana seized 14 imported containers 
Investigation in all the cases is being carried out under the Customs Act, 1962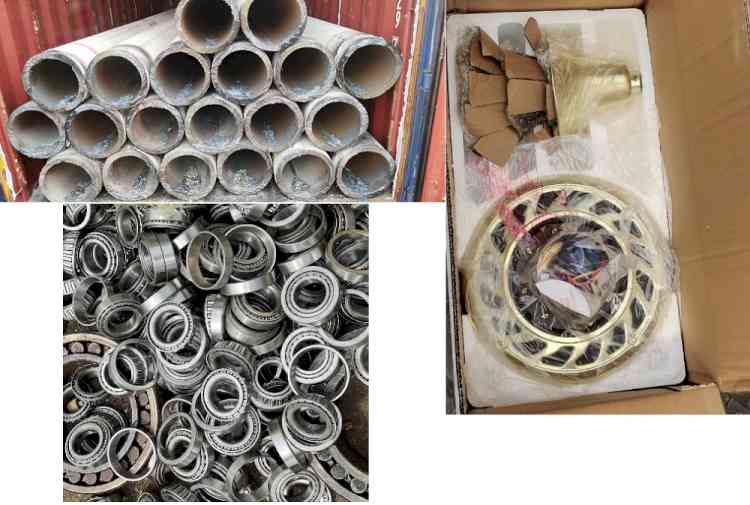 Ludhiana: The Special Intelligence and Investigation Branch (SIIB) of Customs Commissionerate Ludhiana has seized 8 containers imported by M/s Raj International, Mandi Gobindgarh. The importer has mis-declared as seamless offshore pipes chargeable to Customs Duty @7.5% as re-rollable scrap. The value of seized goods is around 50 Lakh. 
According to A S Ranga, Commissioner (Customs), Ludhiana the he SIIB also seized two containers found to be containing ball bearings whereas the same is declared as HMS Scrap imported by M/s Unique Alloys, Mandi Gobindgarh. 
Apart from the above, two containers containing electric fans chargeable to duty @20% were also seized by the SIIB. The importer M/s Yash Appliances, Baddi (HP) has mis-declared the goods as fan parts, lamp glass etc which are chargeable to duty @10%. The importer has tried to evade Customs duty amounting to 21 Lakh.
Further, the SIIB has also seized two containers belonging to M/s Laxmi Overseas, Ludhiana The importer has declared goods as hooks and eye which are chargeable to duty @10%. Whereas on examination, the goods are found to be garment parts which are chargeable to duty @20%. . 
Further investigation in all the cases is being carried out under the Customs Act, 1962.