Showdown between Punjab Ministers and Bureaucrats has exposed pressure of liquor lobby: Tarun Chugh
Says he won't be surprised if the two sides at war today, may sit together tomorrow on the insistence of the liquor lobby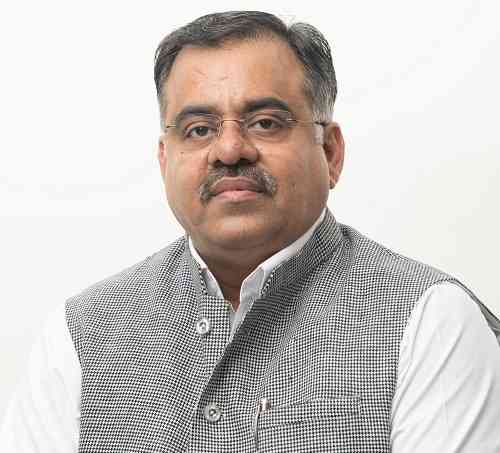 Tarun Chugh, the national secretary of the BJP.
Chandigarh: The BJP today said that the showdown between some Punjab Ministers and some top bureaucrats and the subsequent walkout from the pre-cabinet meeting by the Ministers has exposed the designs of politicians and bureaucrats who work extra hard to watch the interests of the liquor lobby for their own gains.
Tarun Chugh, the national secretary of the BJP, said while the country was in the midst of a fight against the deadly pandemic the episode of walkout from pre-cabinet meeting has come as a unwelcome and unfortunate development reiterating the fact that the state was being run under an arrogant chief minister by incompetent and helpless ministers through a unruly team of bureaucrats.
The BJP leader said that the Prime Minister Narendra Modi announced lockdown on 25th of March, 2020 across the country and all the states followed the guidelines issued by the Centre. He said that when the Prime Minister extended the lockdown, Punjab was the only state to have asked permission to open the liquor vends and the move was spearheaded by none other than the Chief Minister himself.  Chugh said it has been noted that only Punjab raises a hue and cry every time about its fiscal condition and empty coffers. He said it would have been good had the Congress and its government chosen to fight COVID-19 jointly. The present incident has brought to the fore that the liquor and mining lobbies weigh heavy in the present scenario.
Claiming that the situation aggravated due to personal egos and vested interests of the politicians and bureaucrats, Chugh said the ministers seem to be helpless puppets in the hands of the bureaucracy. This is strange that wives of Ministers and MLAs have taken to social media to tell the Chief Minister what was wrong and what was right.
Predicting the outcome of the feud, the BJP national secretary said, he won't be surprised if the two sides at war today, may sit together tomorrow on the insistence of the liquor lobby, so that they do not lose their share of the booty.
He alleged that Punjab government was in fact hiding beneath the excuse of revenue earning by way of sale of liquor. The fact of the matter is that the government is under pressure and is ready to go all out to please the liquor lobby.
"The feud and the walkout incident between the politicians and the bureaucrats has nothing to do with policy decisions, it has more to do with the division of share," he alleged.
Chugh said that the Congress government in the state was not in a mood to come out of 'corruption mode' even for the time being. He said if anyone has to resign it should be the Chief Minister himself and his ministers.