Shops and markets can also open on Sunday: District Magistrate
Total number of cured patients reaches 135, only 37 active patients in district now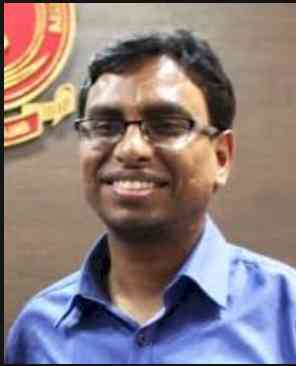 Mr Pradeep Kumar Agrawal,District Magistrate-cum-Deputy Commissioner ,Ludhiana.


Ludhiana: District Magistrate-cum-Deputy Commissioner Mr Pradeep Kumar Agrawal has clarified that as on the orders of the Punjab government, there is no curfew/lockdown during day time and so, the District Administration has no objection to anyone opening their shops and businesses from 7 am to 6 pm. He said that these shops and businesses can also open on Sunday. Only malls and shopping complexes cannot open.
He said that as per the orders of District Magistrate dated May 17, 2020, all shops and businesses can open, but they would have to strictly follow directions and guidelines issued by the Punjab government and health department. He also rejected the rumours on social media claiming that the shops and markets cannot open on Sunday. He urged the residents to not fall prey to such rumours on social media. He informed that curfew would remain in force from 7 pm to 7 am.
Mr Agrawal informed that till date, a total of 5742 samples have been taken, out of which report of 5502 has been received, report of 5237 samples is negative and report of 240 samples is pending. He said that now, the total number of patients related to Ludhiana is 179, while 86 patients are related to other districts/states. He said that unfortunately 7 people from Ludhiana and 5 from other districts have lost their lives. He said that 135 patients related to district Ludhiana have been discharged from hospital after treatment, and at present, there are only 37 active cases.
He informed that till date, 6069 persons have been kept under home quarantine in the district and at present, the number of such persons is 2311. Today, 135 persons were sent for home quarantine.
He said that whenever District Administration and Health Department Ludhiana finds out that about any positive or suspected COVID 19 person, their samples are immediately sent for testing. Similarly, 149 samples of suspected patients were sent for testing today and their results are expected shortly. 
He appealed to the residents to follow all directions of the Punjab government and if they would stay indoors, they would not only stay safe themselves, but would also contribute in keeping everyone around safe. He informed that today, 11 trains carrying 1600 migrants each left for different states from Railway Station Ludhiana.