Shoot of Punjabi film 'Mukkaddar' begins 
Shoot commences in Punjab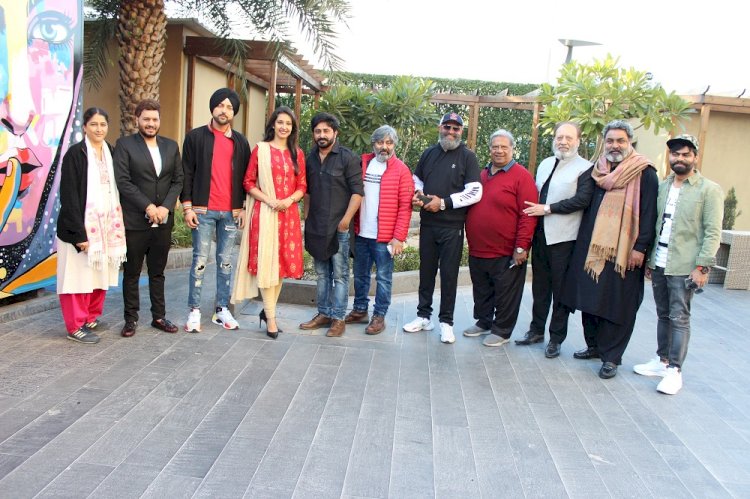 Chandigarh. Sound Box Entertainment Pvt Ltd and Eiffle Movie Pvt Ltd for the first time are presenting a new Punjabi film titled 'Mukkaddar'. The film will be directed by Saahil Kohli and after the official announcement of the film; makers of the film commenced the shoot.
Ex Punjab University's Indian Theatre student Saahhil Kohli will direct the film. He has already directed many TV shows including Zee Punjabi's Vilayti Bhabhi. 
Mukkaddar will star Singh Satvinder opposite talented and glamorous Navneet Dhillon. This will be Singh Satvinder's debut film. Other than these, the film will also star Hardeep Gill, Hobby Dhaliwal, Rupinder Rupi, Shavinder Mahal, Vijay Tandon, Anjum Batra among many others.
Director of the film, Saahhil Kohli said, "Now, as the shoot of the film has finally started.Since the announcement of the film wd made sure that every detail of story, characters and writing will be discussed with utmost sincerity. I just hope that everything goes well and we will be able to do justice to our parts."
At this moment, Singh Satvinder said, "After this long preparation period, I must say this is my time to shine. I am again very thankful to the whole team for giving this opportunity."
Producer of the film, Rajinder Sharma Nanu said, "This is our first venture in Punjabi industry, we are so excited about this. We just hope that the thought with which we started this project, we will be able to portray that on screen. We wish whole team of 'Mukkaddar' all the best."
The film is being produced by Maan Kaur, Mahinder Singh, Geeta Agarwal, Rajinder Sharma Nanu. DOP Santosh Thundiyil has previously worked as a DOP for biggest bollywood projects like Krrish, Rowdy Rathore, Jai Ho and Kuch Kuch Hota Hai to name a few.
The forthcoming Punjabi film Mukkaddar's story and screenplay has been written by Harsh Rana. Chanchal Dabra has written the dialogues, music to the film has been given by Gurmeet Singh and the executive producer of the film is Jatin Dharna.
The shoot of the film has commenced in the Punjab.