SHOCKING NEWS: Indian Express staffer Amrita Chaudhary expires in road accident
Author(s): City Air News Ludhiana, October 22, 2012: City-based Amrita Chaudhary, working as Principal Correspondent with The Indian Express expired in a road accident....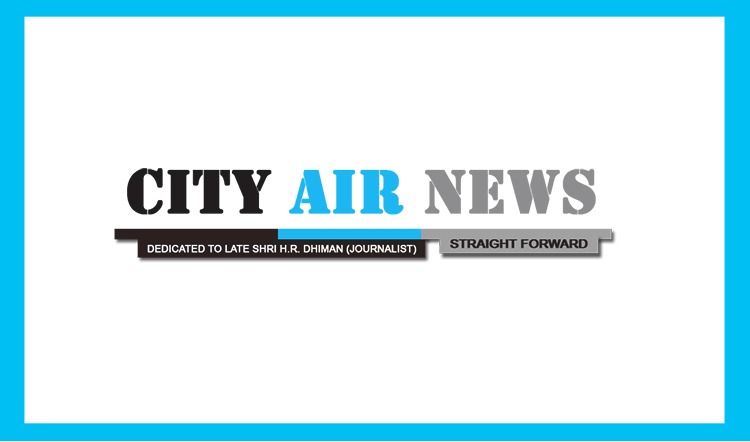 Ludhiana, October 22, 2012: City-based Amrita Chaudhary, working as Principal Correspondent with The Indian Express expired in a road accident near Kohara on the intervening night of October 21 and 22.
She was travelling in a car that met with a head on collision.
She was 40 years old.
According to information, she alongwith her journalist friend Jatinderpreet Singh who is working with Sunday Guardian was coming from Chandigarh in a taxi when the tragic incident occurred.
Police have registered a case against the driver of the other car for alleged reckless driving.
As per the information, three persons travelling in another are are stated to be in stable condition. Besides, Jatinderpreet and the driver of taxi have also sustained minor injuries.
Amrita had sustained severe odema in brain alongwith multiple fractures on various parts of the body. She alongwith others was rushed to DMCH here within no time after the accident.
Dr Sandeep Puri, Medical Superintendent DMCH told that she was put on ventilator in the morning itself because she was not responding. He said the odema in the brain had made the brain practically dead and even her BP was also not coming normal.
Amrita was taking rest at the rear seat at the time of accident and her head hit with the dashboard once the accident took place which gave her serious brain injury.
Her parents Gurinder Kaur Arora and Harbans Singh Arora were in a state of shock after hearing this news.
The cremation will take place once her brother will come back from Australia.
condolence messages:
Manish Tewari, Pawan Dewan condole Amrita's death
Congress spokesperson and Ludhiana MP Manish Tewari today expressed deep shock and grief over the sad and tragic death of Indian Express reporter Amrita Chaudhary.
In a condolence message, he said, he was shocked to learn about Amrita's death. He said, it was really so difficult to believe that Amrita was no more with us.
Tewari said, he had known Amrita for last about ten years and always found her to be honest and a thorough professional. He said, her death has created a great void in media in Punjab, particularly in Ludhiana.
In a separate statement Ludhiana District Congress Committee president Pawan Dewan also condoled her death. Immediately after learning about her accident Dewan rushed to the DMC hospital to inquire about her condition.
He said, Ludhiana had lost a real friend as she will always raise important issues of public interest not only in Ludhiana but across Punjab. Her loss will always be felt, he said.
Capt Amarinder, Arvind Khanna mourn IE Reporter Amrita Chaudhary's tragic death:
Punjab Pradesh Congress Committee President Capt Amarinder Singh today mourned the sad and untimely death of Amrita Chaudhary, the Ludhiana based Principal Correspondent of the Indian Express, who passed away Monday evening after having met with an accident previous night.
In a condolence message Capt Amarinder said, this was quite tragic and unfortunate that Amrita lost her life at such a young age. He said, her loss will always be felt by everyone who knew her and particularly among the journalistic circles.
The PCC President said, he had known her personally for last so many years during his visits to Ludhiana. He expressed solidarity with the bereaved family.
In a separate statement, Punjab Congress general secretary and Dhuri MLA Arvind Khanna also expressed grief over the sad demise of Amrita Chaudhary. He said, Amrita was one of the few extraordinary journalists in Punjab who would report fearlessly and will always be missed by her friends and colleagues.
Punjab has lost a journalist par excellence, in the sad demise of Amrita Chaudhry:
It is learnt witrh shock that Amrita Chaudhry, a principal correspondent of Indian Express is no more. She met with a fatal road accident today morning. Describing her a bold, straightforward and promising journalist, the Punjab Agricultural University (PAU) Vice Chancellor, Dr Baldev Singh Dhillon said that PAU always felt proud of having contributed excellent scribes like Amrita Chaudhry, to the state and that her untimely demise was a great shock. Destiny has caused a severe blow in making the Punjab lose her, said Gurbhajan Gill, Punjabi Sahit Akademi President. This seems to be unbelievable, said Dr Jagtar Dhiman, Additional Director Research,adding that she had been a purpose oriented and courageous journalist who covered PAU for many years. Pirthipal Singh Batala, president, Sports Council of Ludhiana said that he knew about Amrita Chaudhry's untimely demise as a socking news. They all remembered her for her journalistic effortsfor highlighting the things and prayed for the eternal rest of the departed soul. A two-minuite silence was observed in respect of the demised during the half time of the ongoing hockey match on the PAU Turf.
Batish expresses shock:
Pramod Batish, President Punjab press club, Ludhiana branch has expressed deep condolence over the sudden death of Amrita Chaudhary. He stated that she was a bold and fearless journalist and it is a great loss to the journalist community.
eom
CM mourns SAD demise
The Punjab Chief Minister Parkash Singh Badal today expressed profound grief and sorrow over the tragic and untimely demise of Ludhiana based Special Correspondent of The Indian Express Ms. Amrita Chaudary, who succumbed to injuries in a private hospital at Ludhiana today evening, following a fatal accident.
In a condolence message, the Chief Minister recalled the outstanding journalistic services rendered by Chaudary during her professional carrier. Badal described her as a fearless journalist who discharged her duty with utmost dedication, sincerity, honesty and professional commitment to pursue the ultimate goal of freedom of press in true spirit.
Sharing his heart felt sympathies with the family of the deceased, the Chief Minister prayed to the almighty to grant eternal peace to the departed soul and give strength to the bereaved family members, relatives and friends to bear this irreparable loss.