Shiv Nadar University announces admissions for its MBA Program 2020-22
University also offers Undergraduate and Doctoral program in management studies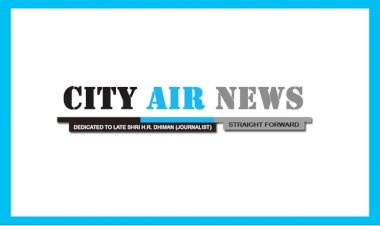 Ludhiana: Shiv Nadar University, a leading multidisciplinary and research-oriented university,announced admissions open for its MBA program for the academic session commencing from July 2020. The University also offers Undergraduate and Doctoral program in management studies. Interested applicants will have to fill in the online common application form available at sme.snu.edu.in, by 15th February 2020.
 
The University will continue with its efforts to nurture and help students emerge as global leaders through two unique initiatives:
•       Global Immersion Program- As part of this, all MBA students will receive Rs 2.5 Lakh scholarship to study at University of Warwick, London for three weeks, where they will get an exclusive opportunity to learn from international faculty and guest speakers.
•       Merit-Based Scholarship- Meritorious students will receive scholarships that can cover up to 100% of the tuition fee.
 
Dr. Shubhro Sen, Director, School of Management and Entrepreneurship said, "At Shiv Nadar University, it is our constant endeavour to train students to be industry-ready and charioteers of the continually evolving digital world. Our world-class curriculum offered as part of the Management program is designed by top-ranked faculty to optimize our students' learning experience and provide them the much-prized global exposure."
 
The acclaimed advisory board guiding the School of Management & Entrepreneurship include distinguished faculty from Shiv Nadar University, Harvard Business School, The Haas School of Business, U.C. Berkeley and IIM Calcutta. The list includes:
1.    Dr.SrikantDatar - An American economist, focusing on the cost management and management control areas, currently the Arthur Lowes Dickinson Professor of Business Administration at Harvard Business School. He is a member of the boards of directors of ICF International Inc., Novartis AG, Stryker Corp. and T-Mobile, US. He is a member of the American Accounting Association and the Institute of Management Accountants.
2.    Prof. Shekhar Chaudhuri - Former Director of IIM-C and Founding Director of School of Management and Entrepreneurship, Shiv Nadar University. Prof Chaudhuri has over 40 years of experience in both industry and academia.
3.    Dr.Rishikesha Krishnan - Professor Krishnan's main areas of interest are strategy and innovation. He was a Visiting Scholar at the Center for the Advanced Study of India, University of Pennsylvania (Fall 2008), and at the Indian School of Business (ISB), Hyderabad (2011-12). He held the Jamuna Raghavan Chair in Entrepreneurship at IIMB from 2007-10.
The students who graduated from the MBA program in the past are currently working with renowned organisations including ITC, Voltas,Amul, Paytm, among others.