Shastrang Indian Modern Martial Art to organize free self defense workshop
Properly organized exercise is essential to remain fit and boost immune system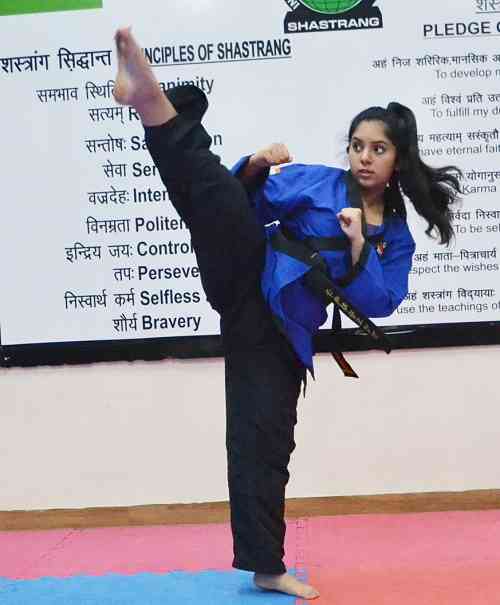 Panchkula: Panchkula based Shastrang Indian Modern Martial Art is going to organize one week free self defense workshop from 24th August to 28th August, 2020. It will be organized in offline as well as online mode.
The Founder of Shastrang is Praguruh (Grandmaster) Bikram S. Thapa, 9th Degree Black Belt. Due to his interest, he has been in various forms of martial arts like - Karate, Tae Kwon Do, Kung fu, Choi Kwang Do, etc. He has been the senior most in Choi Kwang Do in India. He has an experience of more than 33 years in martial art. Due to his experience and to improvise the level of training of martial art, he developed Shastrang. He added more advanced techniques in it.
Shastrang means 'a body becomes weapon'. This word is derived from Sanskrit words 'shastra' (weapon) and 'Ang' (body). It states that in case of hostile situation, use your body as a weapon to protect someone. Having the base of Sanskrit, it is clear that it is an Indian martial art.
Grandmaster Bikram Singh  said, "As we are aware of present scenario, at one side, COVID-19 has been raised as a major problem worldwide, where fitness is deteriorating day-by-day and on the other side, crime is touching its extreme level. Today, self defense and fitness should be the prime choice to overcome these limitations. Now-a-days, moving out from homes is a great challenge as everyone is scared of the virus. People are still going out, however children remain in the home due to the pandemic. Continuous online assignments and no exposure to any physical activity are making them lethargic and weak. Even people who work from home are also not able to spare out enough time for their health."
Properly organized exercise is essential to remain fit and boost immune system so that body enhances its capabilities.