Sharanjeet Singh elected Asia President of World Karate Confederation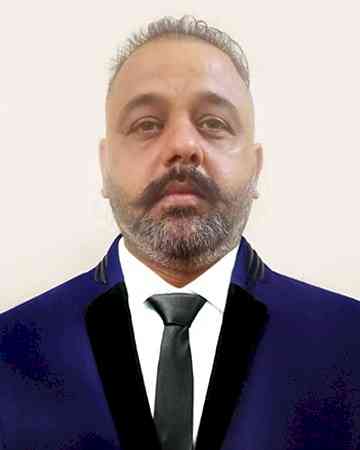 Sharanjeet Singh.


Chandigarh, October 11, 2021: Sharanjeet Singh, President of Budo Kai Do Mixed Martial Arts Federation of India, was elected President – Asia of the World Karate Confederation(WKC). The elections were held in Romania.
 
Many players of national and international repute including Balraj Singh, Karanveer Singh, Manjeet Singh, Harpreet Kaur, Yugesh Bajaj, Ekamveer and Gursewak Singh congratulated Mr Singh on this feat. He is president of the Budo Kai Do Mixed Martial Arts Federation of India for the past four years. He himself has been a martial arts player since his school days. 
 
Other coaches of Federation included Munish kumar, Suman Lata Sharma, Pardeep Kaur, Yashkamal Sharma and Swaran  Singh.  Dr Radhey Shyam Rai ( Max Hospital Mohali), Vice President also congratulated Sharanjeet Singh for his new post. He has got congratulatory messages from countries like Philippines, Malaysia,  Indonesia, Iran,  Nepal ,Japan, China, Pakistan, Singapore, Srilanka, Belgium and Hong Kong.
 
The national tournaments of Budo Kai Do are held under his supervision. He takes good care of all the participants. He keeps organizing national level training camps by inviting experienced coaches. These initiatives groom the players for international tournaments, who in turn bring medals for the country. He manages sponsorships to provide track suits, kits and bags for the players.
 
It may be recalled that the team of Budo Kai Do ready to go to England for further training was provided with track suits and sports kits by Mr Singh recently, who also distributed cheques worth Rs 1 lakh each for three UK-bound players. He has been bearing all the expenses of the players going out of India. He also takes personal care of the players to support them in every way. He makes sure that the players get trained by coach Manjeet Singh before going to international sports meets. Manjeet Singh himself also going to UK for further training.