Shakti attacks Rajeev with knife in Sony SAB's Tera Yaar Hoon Main
In the upcoming episodes, the audience will witness how Shakti (Mohit Daga) manipulates Rishabh (Ansh Sinha) to sell off his kidney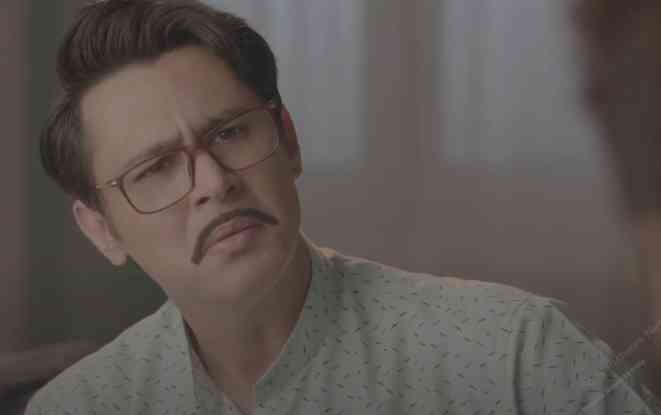 Ssudeep Sahir as Rajeev in Sony SAB's Tera Yaar Hoon Main.
Sony SAB's light-hearted slice of life show Tera Yaar Hoon Main has never failed to take its audience on a roller-coaster ride of emotions. The upcoming episode is bound to send shock waves across audiences when Shakti attacks Rajeev with a knife.
In the upcoming episodes, the audience will witness how Shakti (Mohit Daga) manipulates Rishabh (Ansh Sinha) to sell off his kidney but Rajeev (Ssudeep Sahir) and Daljeet (Sayantani Ghosh) somehow save the day. Things take an exciting turn when both Rajeev and Daljeet decide to teach Shakti a lesson in their own way. Daljeet is successful in her attempts of scaring Shakti by making him believe that someone has stolen his kidney, she even fixes CCTV cameras in his house to know how he reacts to the plan. While Daljeet is happy seeing Shakti's misery, Rajeev calls him up which makes Shakti believe that Rajeev is behind everything happening around. Shakti calls Rajeev to his house and despite Daljeet's several efforts to stop him, Rajeev goes to visit him. Little does Rajiv know that just upon his entry into the house, Shakti plans on furiously attacking him with a knife.
What will happen next? How will Rajeev counter the attack?
Ssudeep Sahir, essaying the role of Rajeev said, "The upcoming episodes will be exciting for the viewers and it was a thrilling experience for me to shoot it. Rajeev is now attacked by Shakti with a knife and it will be exciting for the viewers to watch how the story unfolds. We have always tried our best to showcase the importance of family and the extent people can go for their family's happiness."
Mohit Daga, essaying the role of Shakti said, "It has always been an exciting different experience to shoot for my character. In the show, Shakti has always come up with a plan or other to trouble and harm Daljeet and his family. Now that he has planned to attack Rajeev with a knife, it will be interesting for the viewers to witness what happens next."