Service station celebrates customers' day 
The service station gave the much-needed training to the service staff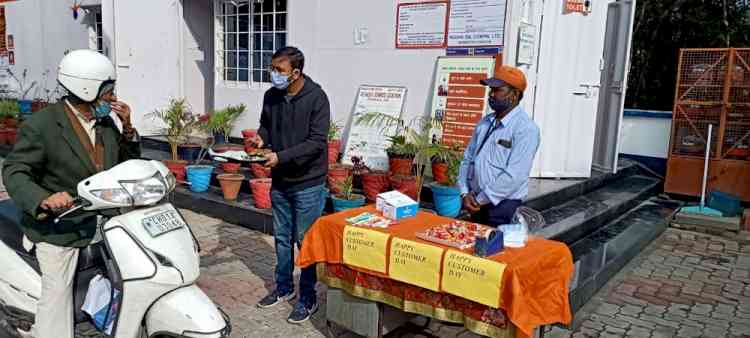 Customer service day being observed at Ashish Service Station.
Chandigarh: Customers' Day was  celebrated at Aashish Service Station at Sector 42, Chandigarh here. During the occasion, the service station also took some important steps to provide the best services to its customers. The service station also gave the much-needed training to the service staff and distributed pens to the adult customers who came for refuelling and chocolates to their children.
The staff of the station also alerted people of bird flu and suggested taking precautions. Face masks were also distributed free of cost to the people present at the event. Virender Rajput, an officer of Indian Oil ,Punjab was also present on the occasion. Ashish Service Station gave evidence of its ethical services to all customers.