Senior National Artistic Gymnastics (M/W) Championship- 2022 concluded at LPU campus for team events
Services' men & West Bengal's women gymnasts got overall top rank in the team event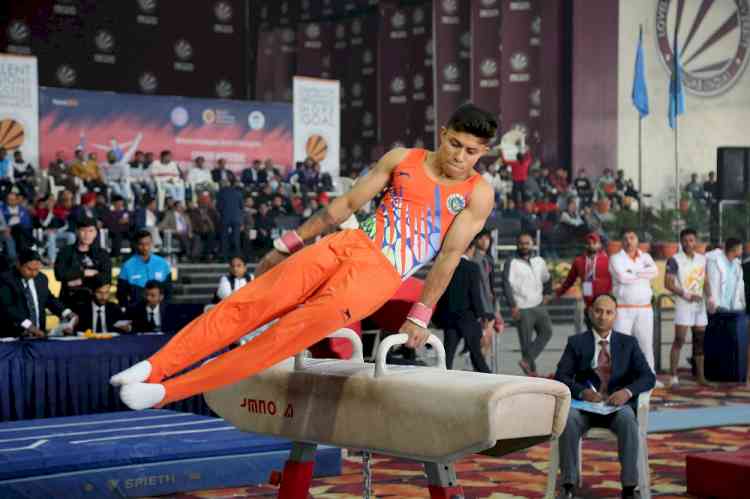 Gymnasts from pan India are performing various gymnastic stunts during Senior National Artistic Gymnastics Championship- 2022 at LPU campus.


Jalandhar, November 28, 2022: A four-day Senior National Artistic Gymnastics (M/W) Championship- 2022 is concluded at the host Lovely Professional University (LPU) for team events. Here, teams of Services' men and West Bengal's women gymnasts are declared at the top rank in the team events. Occasion is the on-going championship at Baldev Raj Mittal Unipolis at LPU campus to last up to 29th November. It is being organized by the Punjab Gymnastics Association under the aegis of Gymnastics Federation of India.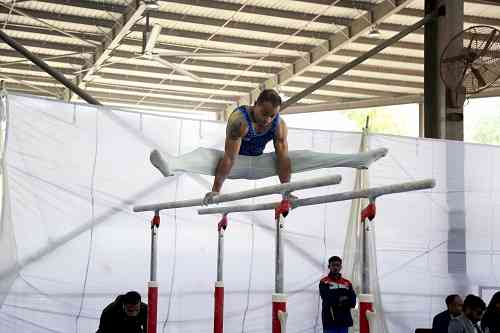 LPU Chancellor & Member of Parliament (Rajya Sabha), Dr Ashok Kumar Mittal graced the championship as Chief Guest. Congratulating the state association for hosting the event in Punjab after a gap of more than two decades, Dr Mittal revealed his expectation of the 'Olympics' level gymnasts emerging from the championship. He advised all participants to "learn from the participation to further excel at the global level. He also expressed his happiness on the participation from all states and quarters of India including services & railways.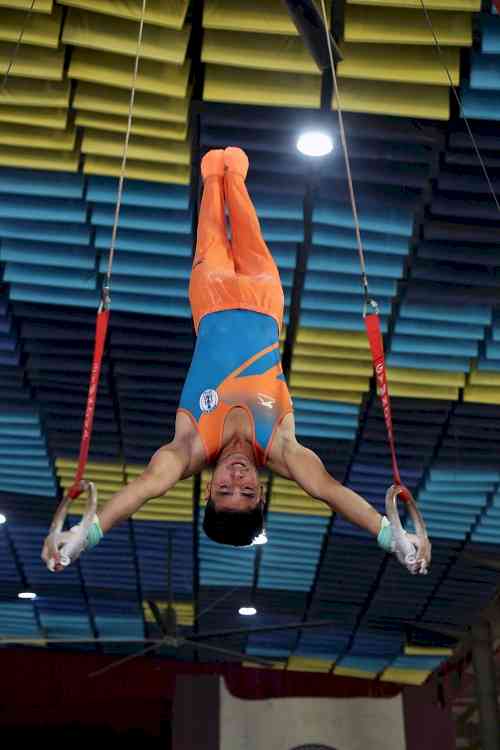 Also present on the main dais were President, Gymnastic Federation of India Sudhir Mittal (Retd IAS) as Guest of Honour; and, Secretary Gymnastic Association of Punjab Kulwinder Singh Kheara (Retd SSP), who is also an international gymnast. More than 90 top officials from the country are coordinating for smoothness of the championship.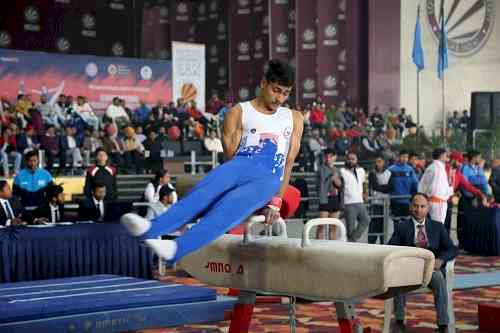 Joint Secretary Anil Mishra, at the event, informed that in the six competitions held for men teams; Services team is declared 1st with overall score of 297.75; Railways 2nd with 296. 95; and Haryana 3rd with a score of 294.50. In the women category, the team of West Bengal is 1st with a score of 162.05; Maharashtra 2nd with score of 159.15; and, Punjab 3rd with 143.25 scores.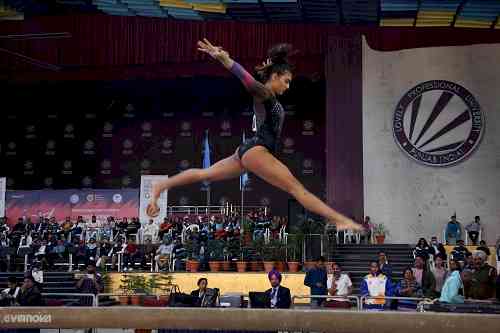 In the men artistic gymnastics individual all-around final, Yogeshwar Singh of Haryana is ranked top with a score of 77.933; Siddharth Verma of Railways 2nd with 75.033; and,  Bhaskar Das of Services 3rd with a score of  74.300.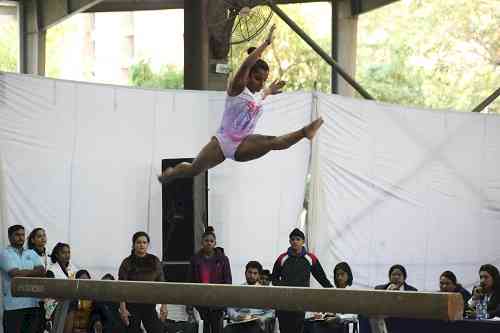 Separate men and women championship is witnessing marvellous skills of the games from nearly 400 male and female participants. Here, performances of 15 Olympics & International representatives are the centre of attraction for all the onlookers. Such participants include Pranati Das, Bidisha, Swastika, Riddhi, Ashish Kumar, Rakesh Patra, Satyajit Mandal and more.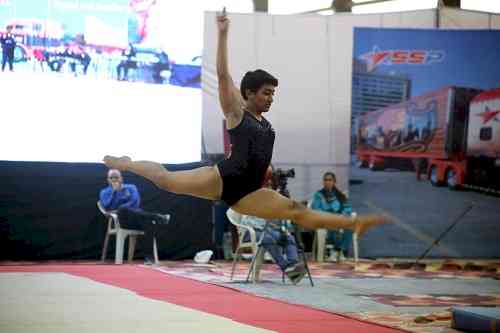 In fact, Artistic gymnastics is a separate Olympic sport from rhythmic gymnastics and trampoline. Here, events include floor exercise, pommel horse, rings, vault, parallel bars, and horizontal bars for men. For women there are floor exercise, vault, uneven bars, and balance beam. The points from each are added up to make up the total points and final standings.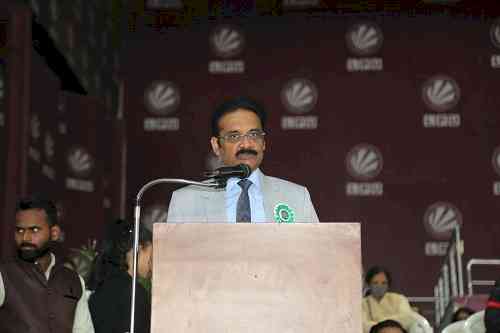 The gymnasts' movements with their trunks and legs for circles and crosses over the pommel horse and rings are being applauded much by the onlookers.  The entire gymnastics community is excited about the competition since this is the first national championship after a pandemic struck two years ago. The competition is also seeing a lot of new talent and aspiring gymnasts hoping to one day represent the country and win medals at the international level.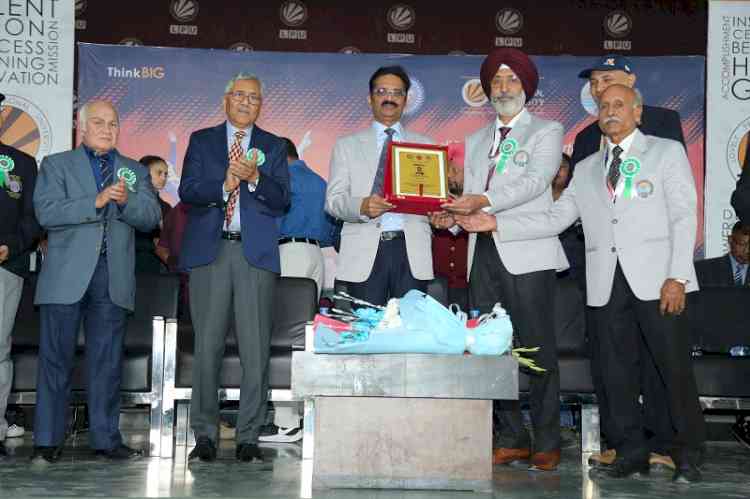 Organisers felicitating LPU Chancellor Dr Ashok Kumar Mittal during Senior National Artistic Gymnastics Championship- 2022 at LPU campus.