Senior citizen Dr Satish Kumar Thaman takes up issue of fate and plight of senior citizens homes in Ludhiana
Writes to Punjab CM Capt Amarinder Singh and Punjab Local Bodies Minister Brahm Mohindra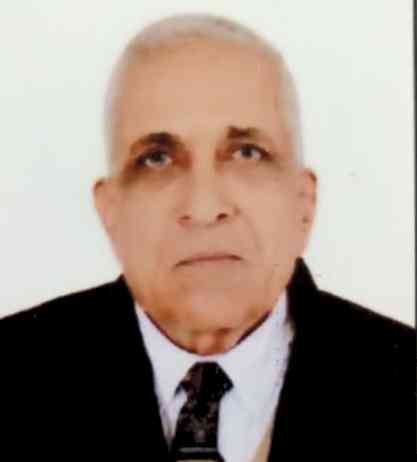 Dr Satish Kumar Thaman.
Ludhiana: City-based senior citizen Dr Satish Kumar Thaman, a resident of Rishi Nagar, Ludhiana has written to Punjab CM Capt Amarinder Singh and Punjab Local Bodies Minister Brahm Mohindra regarding fate and plight of senior citizens homes.

He has stated that most of the Senior Citizen Homes, do not open from 6 am to 8pm and remained closed and locked and isolated, as senior citizens, remained indoors due to COVID-19 and not much care is done towards cleanliness, sanitation and cutting of grass and trimming of trees / plants etc. He further stated that Senior Citizen Homes, are very having much less facilities, as compared to other countries.

He suggested to modernize all senior citizen homes of mega city in 95 wards of Municipal Corporation Ludhiana. He revealed that the members of senior citizen homes are mostly retirees from private institutions, shops, business establishments. He also suggested that all senior citizen homes be exempted from water and sewerage charges. He also sought free electricity to all senior citizen Homes across the city.

He said Mayor of MCL may supervise maintenance of every senior citizen home and these homes be given good look. He also gave some other relevant suggestions in the larger interest of senior citizens residing in these homes.