Seminar on threat faced by regional languages in India 
Lyallpur Khalsa College organised event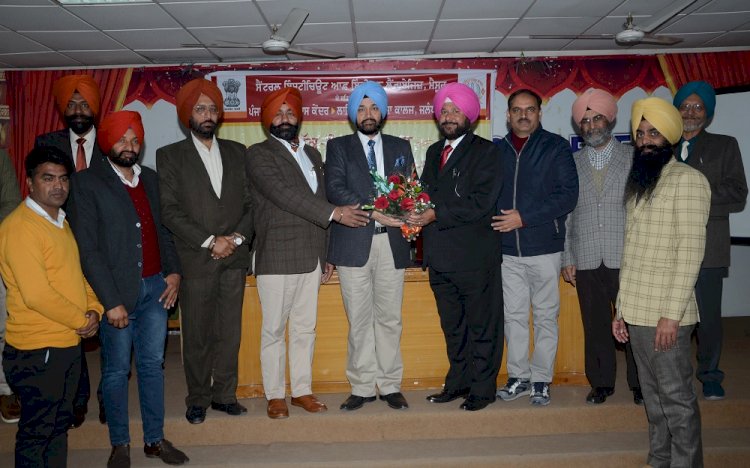 Jalandhar: The Centre for Punjabi Language Development Studies, Lyallpur Khalsa College Jalandhar organised a one day seminar on the theme 'Threat faced by regional languages in India with special reference to Punjabi language', in collaboration with the Institute of Indian Languages, Mysore. 

College Principal Dr Gurpinder Singh Samra welcomed the guests and speaking on the occasion, he appreciated the virtue of such programs for the cause of mother language as the basic need of the hour. Dr Joga Singh (Prof. Retd.) Punjabi University Patiala, Dr Buta Singh Brar (Prof. Retd.) Punjabi University Regional Centre Bathinda and Dr Manjinder Singh Assistant Professor, Guru Nanak Dev Univesity, Amritsar graced the program as experts on the subject. 
Dr Buta Singh Brar informed about the various facets of Indian regional language system and the problems they face under the current scenario in full details. Dr Joga Singh discussed the harmful undercurrent policies working against regional languages in the country. 
Dr Manjinder Singh highlighted the lack of transparency as depicted by the governmental set up as a major reason for the lack of regional language usage in the office work. 
Research papers on the theme were also read out by Dr. Surinder Pal Mand, Dr Harjinder Singh, Dr Sukhwinder Singh, Prof Arinder Singh, Prof Rajwinder Kaur, Prof Salinder Singh and Prof Jasvir Singh followed by an interactive session on the same. Dr. Gopal Singh Buttar, Head of the Department of Punjabi presented the vote of thanks and lauded the efforts made by the Centre for Punjabi Language Development Studies for providing useful knowledge on such relevant issues concerning the mother language. 
The stage was managed by Dr Sukhdev Singh Nagra, Coordinator, Centre for Punjabi Language Development Studies. All the faculty members from PG Department of Punjabi along with staff from various departments of the college and students were also present on this occasion.