Seminar on Geopolitics of Himalayan Region held
Author(s): City Air NewsProf Alok Bansal in the centre, Lt Gen Hari Prasa, Prif C.V. Raghavulu, Dinesh and Bramara Sree at the Seminar on Geopolitics of Himalayan Region. Hyderabad, September 14, 2019: Hyderabad's well known, 13 years...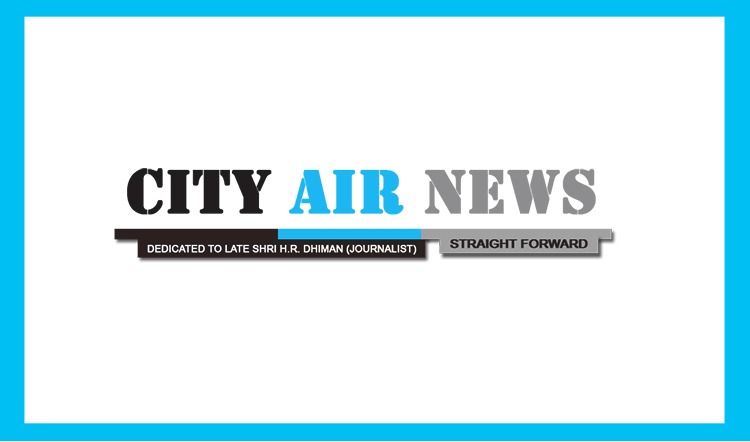 Hyderabad, September 14, 2019: Hyderabad's well known, 13 years old not for profit organisation Social Cause organised a "Seminar on Geopolitics of Himalayan Region" at ASCI, Bella Vista, Raj Bhavan Road, Hyderabad on Saturday morning.
The seminar attracted 300 plus gathering.
A book "Geopolitics of Himalayan Region" was also launched on the occasion.
Speaking on the occasion, the author of the book and farmer Navy Officer, Prof Alok Bansal, who is also Director of India Foundation made his audience familiarise with Himalayan Region, it's terrain, potential and importance. The region is special and important to both the nations.The identity of India lives in Himalayan Region. We are deeply connect to it. Besides being border they protect us from adverse climatic conditions. All the major rivers in Asia are born here. They fed nearly four billion people.
The regions which was once inaccessible is now well connected. Hence has become more significant and important to both India and China, he said.
It was in this backdrop the boomed idea was conceived, written and published he shared
People in this Hall as well as in India perceive China as our enemy, but people in China do not think so. They never consider us as their enemy. In fact not many in China do not even know that a war took place between two nations, shared Prof Alok Bansal, author of the book "Geopolitics of Himalayan Region".
Chine is not a threat to us. But, it is a big challenge to us. Our rulers only need to understand how to handle it Prof Alok Bansal told.
China is a communist country in name only. They have biggest capitalists than our Ambani's.
Family is supreme to them and us unlike westerners, who are individual centric, he said
People in China are deeply connected to India religiously, spiritually and culturally. If China Government allows Indian to start Yoga training, he or she will become millionaire, Prof Alok Bansal shared.
Prof Alok Bansal is the Secretary General, Asian Eurasian Human Rights Forum(AEHRF) and Executive Director of South Asian Institute for Strategic Affairs(SAISA), New Delhi.
Lt. Gen Hari Prasad, Former General Officer Commanding-in-Chief, Northern Command, from Indian Army shared that China is a mighty nation and we must match and build our resources. Our Prime Minister Modi is doing very good in this direction.
Prof. C.V. Raghavulu, Former Vice-Chancellor, Acharya Nagarjuna University observed that unlike China, India has a strong enemy-Pakistan. We have inherited this enemy. China is a giant on all fronts. China conquering Tibet made us a weak power, he observed.
R. Bhramara Sree, Head of Department of Political Science, St. Ann's College for Women felt that India must project itself to China as "I am also Capable" message. Otherwise there will be lot of imbalance in the region.
This open Public Seminar was presided over by Dr. B. Dinesh Kumar, Vice President of Social Cause.
Date:
Saturday, September 14, 2019