Selection for Newton Bhabha PhD Placement Programme 2019-2020
Opportunity for UK and Indian PhD scholars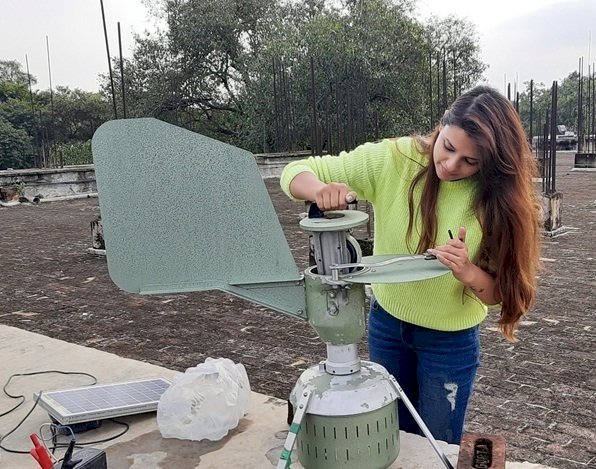 Chandigarh: Akshi Goyal, Ph.D. Research Scholar from Panjab University under supervision of Dr. Suman Mor, Associate Professor, Department of Environment Studies, Panjab University and Dr. Ravindra Khaiwal, Additional Professor, Department of Community Medicine and School of Public Health, PGIMER has been selected for Newton Bhabha PhD Placement Programme 2019-2020. 
The British Council - India, the Department of Science and Technology (DST), the Department of Biotechnology (DBT), India and Indian Higher Education Institutions recently announced the results for Newton Bhabha PhD Placement Programme 2019-2020. The Newton-Bhabha Fund offers an opportunity for UK and Indian PhD scholars to spend a period of their study (up to two to four months) in Indian and UK higher education institutions.
 
The supervisor from the host institute i.e. University of Worcester are one of the global experts in the field of aerobiological research. The proposed PhD placement work will allow to find the variability of the urban climate in response to the land cover type. As, increase in temperature, changes in land-cover and shifts in the weather pattern have shown synergistic effect on dispersal and transportation of aeroallergens. 
The proposed placement will scientifically enhance the Ph.D. outcomes as it helps to identify the emission sources of pollens using back trajectory model along with WRF model. Moreover, this will help in building the relationship between emission area and its surroundings with airborne pollens concentration and to predict the dispersion of airborne pollen level in under-monitored areas. Better understanding of spatial variability of urban climate and pollens will help in assessment of pollen dispersion and its exposure level. The current research will allow her to better assess the future risks so that society can prepare better in order to reduce health burden. 
The proposed placement will further enhance the scope of study as it will allow her to scale up the study from regional level to national scale in future. Moreover, under this placement programme, she will develop individual capacity through international training and development opportunities.