SEIZURE of 52 packets of contraband
Author(s): City Air NewsAditya Mishra, IG BSF Punjab, JSND Prasad, DIG Amritsar, Ravi Joseph, DIG Ferozepur and R P S Jaswal, DIG BSF Punjab with the seizures. Jalandhar, April 17, 2013: Border Security Force personnel have successfully...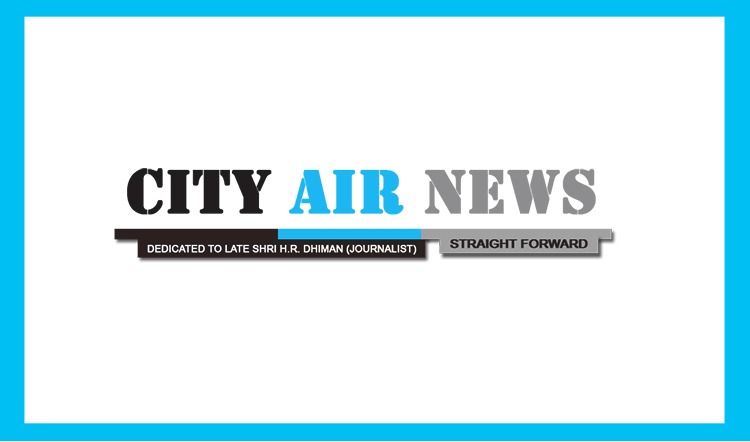 Jalandhar, April 17, 2013: Border Security Force personnel have successfully seized 52 packets of narcotics suspected to be heroin, one pistol magazine and 19 rounds, including 9 empty fired cases, of ammunition on Punjab Border on  Wednesday in two separate incidents thus thwarting the evil designs of smugglers.
Keeping in view of the vulnerability of Punjab Border from smuggling point of view, Aditya Mishra, Inspector General BSF has issued operational guidelines to further strengthen the border domination so as to effectively check the menace of smuggling on Punjab border with Pakistan. Consequently BSF Field Units are maintaining strict vigil on border round the clock.
In the first incident, on intervening night of April 16 and 17, BSF troops deployed in the alignment of (BP No. 159/6-7) in the area of Border Out Post T Bundh Ex-80 Bn BSF, Khemkaran, Ferozepur Sector observed suspicious movement of four persons on Pak side and two persons on Indian side at about 0020 hrs and accordingly troops were alerted. At about 0100 hrs the Pak smugglers entered inside Indian territory and remained hidden  in the wheat fields till 0245 hrs and further approached towards Border Security fence with a plastic pipe. At about 0250 hrs the ambush party challenged smugglers but they did not pay any heed and started firing on ambush party. Ambush party also retaliated in self defence. However, the smugglers managed to escape. On first light area was searched and found one plastic pipe about 10 ft long (filled with 32 packets of contraband suspected to be heroin wrapped in cloth) inserted in the fence and pistol magazine-1 with ammunition 8 rounds. Nokia mobile-1 with Pak Sim (V-fone)-1 no and 25 gm opium near Border Security fence in the alignment of Border Pillar (No. 159/6-7) at a distance of about 150 mtrs from  International Border.
In the second incident, on Wednesday at about 0240 hrs, BSF troops of BOP Roranwala, Ex-163 Bn BSF, Bhikiwind, Amritsar Sector, heard suspicious sound between International Border and Border Security fence. Immediately BSF troops challenged the suspects who fired bursts of approx 15-20 rounds on BSF troops. Troops also retaliated in self defence however smugglers managed to escape from the scene. Smugglers fired intermittently till 0505 hrs probably to retrieve their consignment of 20 packets of contraband  stuffed in plastic pipe found lying 25 mtrs ahead of Border Security fence in alignment of Boundary Pillar (No. 104/5-6) at a distance of approx 130 meters from International Border.
Constant vigil and immediate response of BSF troops has once again thwarted the attempt of smugglers/ANEs to pump narcotics/FICN into India. In continuing with its drive against heightened activities of smugglers, BSF has made under mentioned seizures/interdiction and apprehensions on Punjab Border during the year 2013:-
| | | |
| --- | --- | --- |
| Heroin | : | 144.310 kgs(including this seizure of 52 packets of contraband suspected to be heroin) |
| FICN | : | Rs. 48,06,000 |
| Weapons | : | 3 |
| Magazines | : | 5 (including this seizure of 1Pistol Mag) |
| Ammunition   | : | 55 Rounds (including this seizure of 19 rounds out of which there are 9 rounds of empty fired cases) |
| Poppy Husk (Bhukki) | : | 237.118 Kgs |
| Opium | : | 0.035 gm (including this seizure of 25 grams of Opium) |
| Wrist watch Seiko | : | 1 |
| Indian smugglers apprehended | : | 10 |
| Indian smuggler interdicted | : | 1 |
| Pak nationals apprehended | : | 5 |
| Indian nationals apprehended | : | 4 |
| BD nationals apprehended | : | 1 |
Date:
Wednesday, April 17, 2013