Seize moment and make most of your benefits
PCM SD College for Women declares substantial concessions and scholarships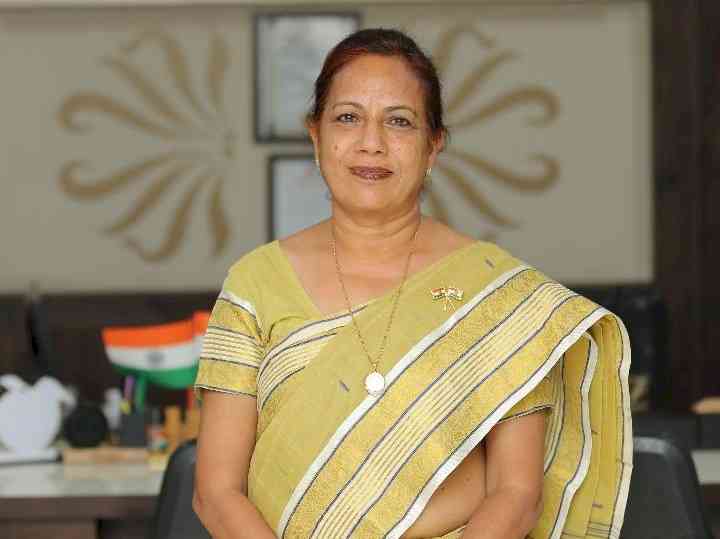 Principal Dr. Mrs Kiran Arora.
Jalandhar: Taking cognizance of the deadly outcomes of the most gruesome biological disaster of all times and the ensuing financial turmoil in the wake of the pandemic, our institution which has always remained a flag-bearer of Women empowerment, aims to confer concessions upon its students for the session 2020-21. 

Principal Dr. Mrs Kiran Arora averred that during this session students can avail ample amounts of concessions. Meritorious students and those belonging to the economically deprived sections of the society are entitled to various scholarship schemes.
 
It has been the tradition of our institution that every year four students of any stream securing first position in university are rewarded with 'Satya Prem' pure gold medals each and are also entitled to a complete fee concession. Those securing second position in university will be given a fee concession of Rs. 10,000. Students making it to third and fourth university positions can get concession of Rs. 8000 and Rs. 5000 respectively. Those students securing more than 90% in +2 board exams will be getting freeship, those securing 86-90% marks can get a concession of Rs. 6000. Students scoring 81-85% marks and 76-80% marks will get concession of Rs. 4000 and Rs. 2000 respectively. Single-parent child can procure a concession of Rs. 3000 and sister concession is of Rs. 2500. A physically challenged student can get 50% fee concession. Youth Festival achievers are also eligible for concessions based on their positions. Students of sports will be provided with free accomodation and mess facilities. Furthermore, there is also a provision to pay the fee in installments.

Students can get innumerable scholarships sponsored by various NGO's after complying with the criteria instituted by the concerned bodies. The institution's book bank facilitates the underprivileged students with free books. Needless to say, the teachers of the institution put their best foot forward to cater to the needs of students and by preserving the academic decorum.