Second phase of sports kits' distribution to start on Feb 23:  Chairman Sukhwinder Singh Bindra
Senior Advisor to Chief Minister, Lt Gen TS Shergill to be chief guest of event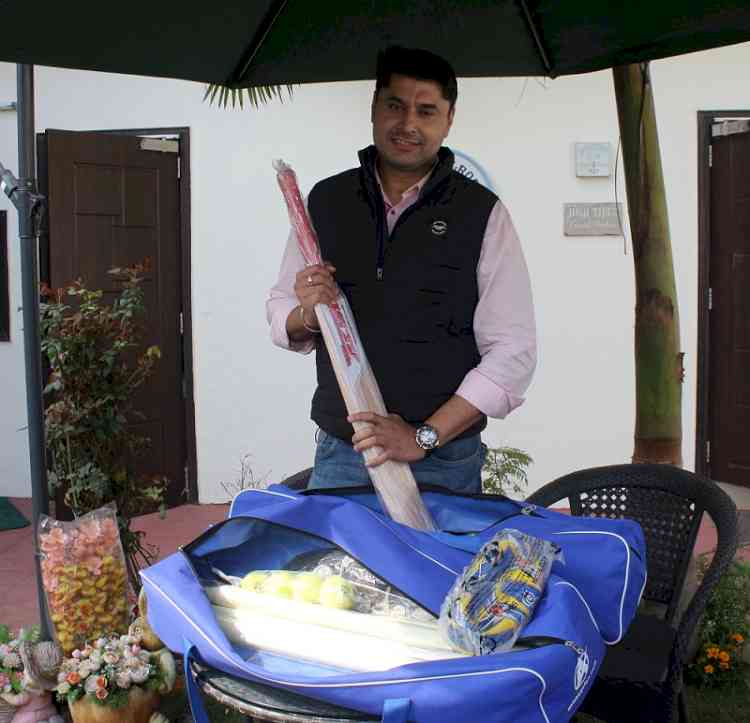 Ludhiana: Continuing its endeavour to promote the sports among the youths at the grassroots, Punjab Youth Development Board Chairman Sukhwinder Singh Bindra on Saturday said that the second phase of the sports kits' distribution would begin on February 23 under its campaign 'Youth of Punjab'.
Bindra said that Senior Advisor to the Punjab Chief Minister LT Gen TS Shergill will be the chief guest of the event to be held at local Guru Nanak Bhawan.
He said that the sports kits would be given to the youth, college sports clubs, Red Ribbon Clubs, NSS. Units and other organizations engaged in the sports.
He told that this is the need of the hour to engage the youths in the sports which would help them to become ambassadors of their villages. 
He said that the state government is leaving no stone unturned to ensure that Punjab emerges as a front-runner state in the arena of sports. The Chairperson Sukhwinder Singh Bindra reiterated that Punjab Youth Development Board is fully committed to the betterment of the Youth of the state.
He further said that the Punjab Government has already waged a war against the drug menace and this menace is being wiped out completely. 
He said that by encouraging the sports among the youths, their unbounded energy could be channelized in the right direction and they would be able to contribute to society and the country.
Sukhwinder Singh Bindra said that such functions would also be organised at Jalandhar on February 26, at Amritsar on February 3 and at Mohali on March 6, 2021.