Second dose of Covid 19 vaccination
CMC Ludhiana Director and Principal received the second dose of Covishield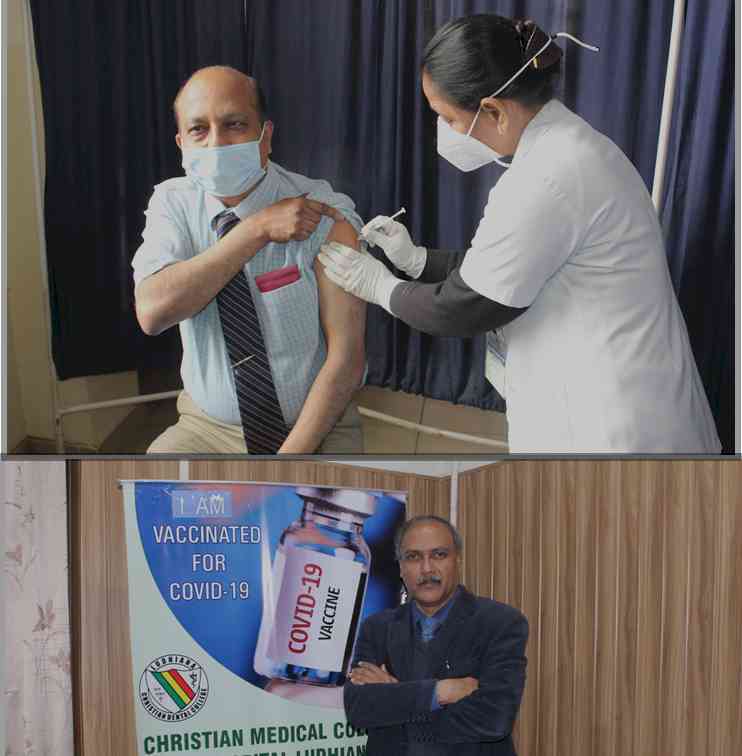 Ludhiana: Second dose of Covid 19 vaccination was done at CMC Ludhiana today, Director and Principal of the college received the second dose of Covishield. It was painless and no adverse effects were reported. 
Total 240 were vaccinated that included 111 HCW and 129 FLWs.
Director Dr. William Bhatti further said that all HCW and FLWs should come forward and get vaccinated as the Vaccination is the only and effective tool to counter this Pandemic and people should step and get vaccinated. He also stated that Covid appropriate behaviour must be followed at all the time.