SDM Jitender Kumar Addresses Voting Awareness Campaign
Author(s): City Air NewsShri Jitender Kumar, SDM Gurugram at Blue Bells Public School, Gurugram. · Election awareness campaign organized at Blue Bells Public school · SDM Jitender Kumar enlightens workers and teachers about voting-rights...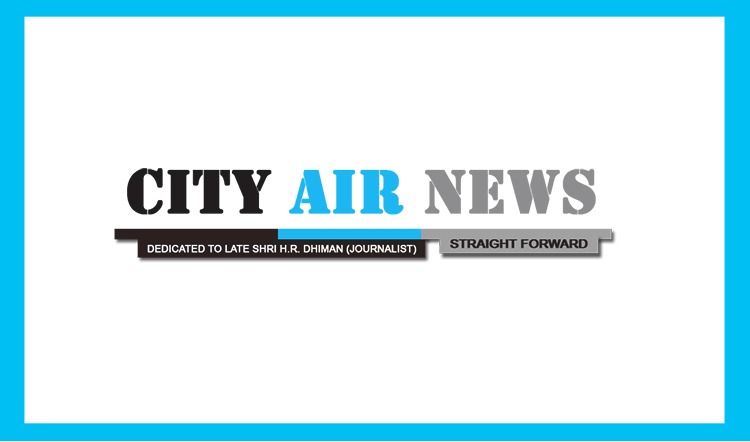 · Election awareness campaign organized at Blue Bells Public school
· SDM Jitender Kumar enlightens workers and teachers about voting-rights & responsibilities
Gurugram, April 24, 2019: On the eve of Women's Political empowerment day, Blue Bells Group of the schools organized an awareness campaign at Blue Bells Public School today. The campaign aimed at educating the support staffs of the school on how to vote and the importance of voting for. SDM Jitender Kumar and famous racer and women rights activist Dr. Bani Yadav were present as chief guest. Mrs Soumaya Gulati, Deputy Director, Blue Bells Group of Schools felicitated and welcomed the Chief Guest.
The main aim of the campaign was to spread awareness regarding the importance of suffrage amongst the women employees including the teachers. They were told to form their own opinion rather than being guided by others. The process of voting and the documents required at the time of voting was explained to the school workers during the campaign.
Speaking on this occasion, Mr Jitendra Kumar, SDM, Gurugram said, "It is a matter of pride for me that I am standing in front of you all today. You want respect from the system; the system also looks forward to receive respect from us. We have the right to vote which was achieved after a lot of conflicts, this has helped us in becoming the world's largest democracy. Women should vote without any pressure and fear, this will increase their participation in the system. You can create pressure on your government through your vote. That's why our democracy continues to thrive. Celebrate this festival of democracy with utmost sincerity."
First Lok Sabha Election was held in Gurugram (Erstwhile Gurgaon) 1952. Ever since the city has emerged as one of the fastest growing urban centres in the country. Today it has residents who have migrated from across the country in search of better opportunities. Other than the local residents a majority of these migrant residents have acquired voting rights. But they abstain from exercising their suffrage due to lack of information. Speaking further on this subject, Honorable SDM said, "You can talk to the helpline number 1950 for information related to elections."
In our country voting rights are ensured to every citizen above the age of 18 years but the on the ground scenario is different. On this occasion, Dr Bani Yadav, famous women's racers and women's rights activist said, "When we seek the best family for our daughters, why not look for a good government for our country? I appeal to you to take the time to vote. We have to create a society that will honour their women, for that we have to go ahead and vote. The pride that we show towards our Tricolor, similar pride should be felt after voting. "
Women in our country have always been treated as 2nd-grade citizens; their rights are more than often regulated or curbed by the men in their families. In educated households, the situation has improved but still, a lot has to be done.
Date:
Wednesday, April 24, 2019