Schwing Stetter India launches new XCMG Hydraulic Excavator in Chandigarh
Aims to reach the biggest market for Excavators in Chandigarh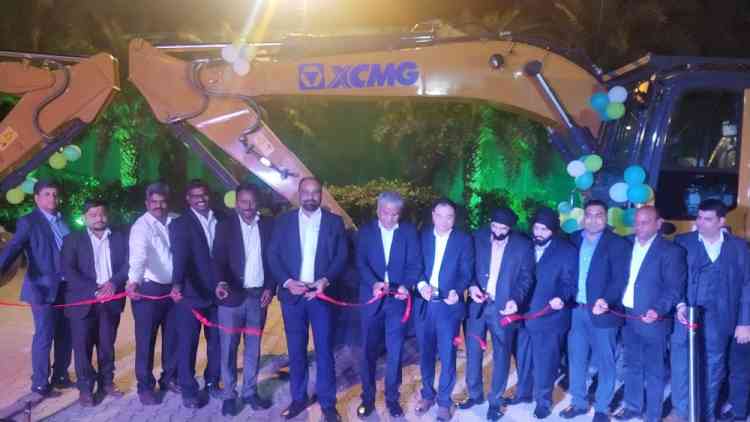 Chandigarh, November 24, 2022: Schwing Stetter India, one of the country's leading concreting equipment manufacturers, launched XCMG's new hydraulic excavator 215i KLC. The XCMG dealership is located at JLPL Mohali.
There has been a consistent demand for hydraulic excavators and other construction Equipment, owing to a general increase in projects. Understanding the requirement for the machines, XCMG, the 3rd largest construction machinery company in the world, has brought out this Excavator with unique specialties. By launching the machine here, Schwing Stetter India is strengthening its ties with its Chandigarh dealer Laksya Equipment Pvt Ltd, which inaugurated its office and launched 215i KLC Hydraulic excavator. 
V.G. Sakthikumar, Managing Director of Schwing Stetter India said, "We are happy to launch the excavators at XCMG Chandigarh through the dealership office. The Chandigarh market has been important for us since our inception. By taking more collaborative efforts with our dealers, we hope to further amplify our product launches across the country."
Manpreet Singh, Director, Laksya Equipment Pvt Ltd. said, "The company is actively building strategies to build a market presence as it gears up for increased business opportunities that the current quarry space holds. With the new launch, Schwing Stetter India plans to increase its share of the XCMG hydraulic excavator and wheel loader market. The dealership will cater to the territory of Punjab, Himachal, and parts of Haryana."
Prominent among those present on the occasion included P N Krishnakumar, Director, XCMG Business, Raphael Tu, Managing Director, XCMM India, Sezhiyan M, Vice President, XCMG Sales, and co-Directors of Lakshya - Ajay Sharma and Chitman Singh.