Scholarship for Lyallpur Khalsa College students
The recipients of this scholarship were Sandeep Singh, Charanpreet Kaur, Srishati, Jaspreet Kaur and Ekta Sharma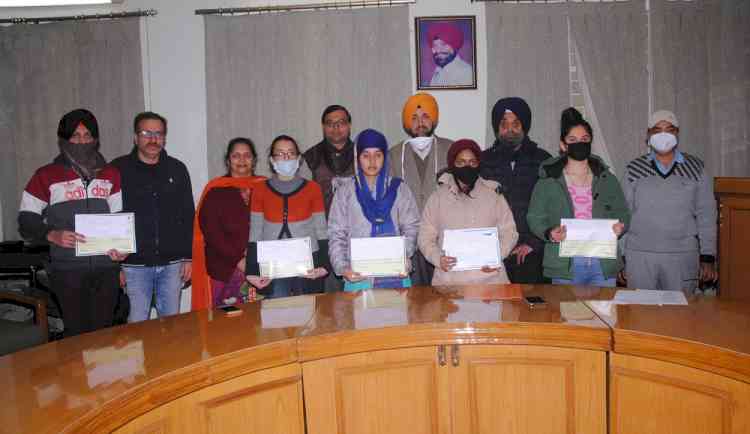 Jalandhar: A scholarship worth rupees 50,000/- was awarded to the needy and deserving students of Lyallpur Khalsa College, Jalandhar by S. Jaswant Singh Rai Memorial Public Charitable Trust today. 
Speaking on the occasion the College Principal Dr. Gurpinder Singh Samra lauded the Trust for extending this financial support to students. He said that trust had been providing financial help to the students of the college for a number of years. He also reiterated the commitment of the college to affordable and quality education. The recipients of this scholarship were Sandeep Singh, Charanpreet Kaur, Srishati, Jaspreet Kaur and Ekta Sharma. 
The occasion was witnessed by the presence of Dr. Manohar Singh Head, Department of Computer Science, Prof. Arunjit Kaur Head, Department of Chemistry, Dr. Arun Dev Sharma Head, Department of Biotechnology, Dr. Raju Sharma Head, Department of Physiotherapy and Prof. Ahuja Sandeep.