Saragarhi – The Forgotten Battle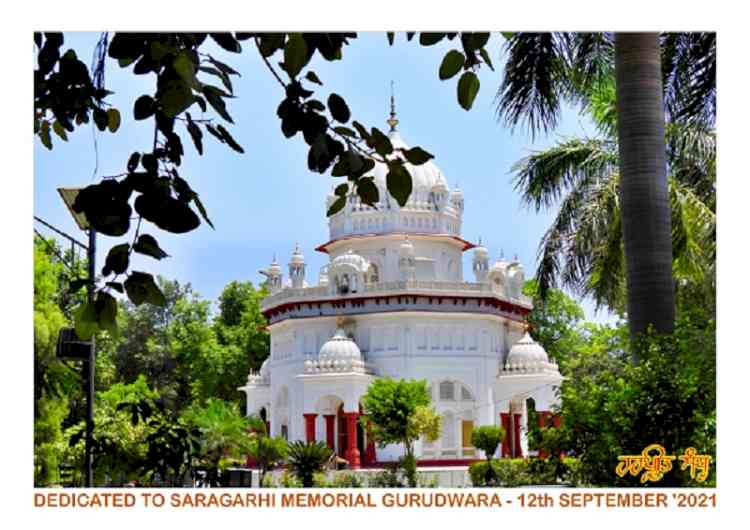 The Battle of Saragarhi was a stand alone battle fought before the Tirah Campaign between British rule and Afghan Tribesmen. This Collosal Battle of Saragarhi which was fought between Sikh soldiers of the British Indian Army and Pashtun Orakzai tribesmen this day 12th September in year 1897 during which the British Indian contingent comprising 21 Sikhs of the 36th Sikhs (now the 4th Battalion of the Sikh Regiment), who were stationed at an army post wasattacked by around 10,000 Afghans. The Sikhs, led by Havildar Ishar Singh, chose to fight to the death, in what is considered by some military historians as one of history's greatest last -stands. The post was recaptured two days later by yet another British Indian contingent. The Indian Army's 4th Battalion of the Sikh regiment commemorates this battle every year on 12 September, as Saragarhi Day.
          
Punjab Government under the able leadership of Captain Amarinder Singh took a visionary step in year 2017 by declaring 12th September as Saragarhi Day. A State level function was held to recognize the sacrifice of 21 Sikhs of 36th Sikhs Battalion who chose death and dared invincible army of 10,000 Pashtuns. It's worthy of praise with, Punjab Chief Minister Capt. Amarinder Singh initiating a mammoth venture authoring book on "Saragarhi And The Defence of The Samana Forts" based on the true facts of Battle of Saragarhi, and as a homage to the 21 men of the 36th Sikh (now 4 Sikh) unit who laid down their lives fighting. The book revolves around the lone 22nd man, generally known as Daad, who also perished during the battle.
During my memorable interaction with British Army personnel who had come all the way from England to be part of the Saragarhi Day function held on 12th September 2017 in Ferozepur Cantt, where Maj. Gen Duncan Francis Capps and Brig. Timothy John Seal shared his views the Courage and Loyalty of the Sikhs as Warriors, who also bowed their head before Guru Granth Sahib in Gurdawara Saragarhi and boldly recited Bole So Nihal - Sat Sri Akal.
          
Capt Daljinder Singh of Indian origin shared with me that, "I think that as British born Sikh to come back to my mother land gives me immense pleasure, strength and honour to remember my Forefathers sacrifice for the Nation on the Land of Punjab & proud of our Sikh religion.
Under the patronage of Hon'ble Sports, Youth & NRI Affairs Minister, Punjab, Mr. Rana Gurmeet Singh Sodhi, to promote the significance of this  Saragarhi Day (12th Sept 2021) this brochure is dedicated to the historic Saragarhi Memorial – Gurudwara situated in Ferozepur Cantt which has been built in the memory of 21 Sikh soldiers of the 36 Sikh Regiment who fell in heroic defence of Fort of Saragarhi in Wazirstan on September 12, 1897 while defending the fort against an attach of ten thousand Pathans.
Authored by:
Harpreet Sandhu, Practicing Lawyer, Punjab & Haryana High Court