Sanction PSA oxygen plants for all civil hospitals of Shri Fatehgarh Sahib constituency
Dr Amar Singh meets Union Health Secretary Rajesh Bhushan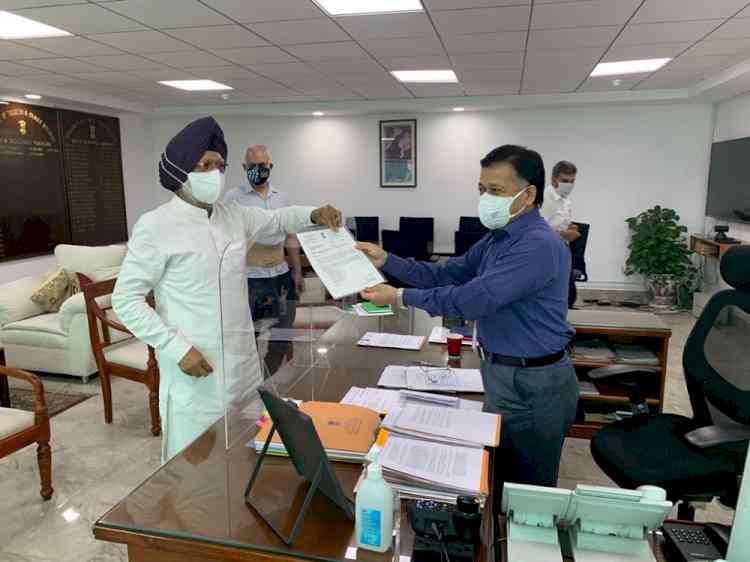 Dr Amar Singh during his meeting with Union Health Secretary Rajesh Bhushan.
Raikot: Dr Amar Singh MP Shri Fatehgarh Sahib met the Union Health Secretary Rajesh Bhushan and requested him to sanction large capacity PSA oxygen plants for all civil hospitals falling in his constituency.  
Dr Singh said that given the scenes from Delhi and other parts of the country during the last Covid wave it was essential that all major government hospitals should be self-sufficient in oxygen supply. The best plants available so far were the DRDO PSA oxygen plants that were being sanctioned by the Union Government.
He took the opportunity to request the Union Health Secretary to also sanction oxygen concentrators, oxygen cylinders and other essential equipment for the hospitals falling in the Shri Fatehgarh Sahib constituency.