Salsa Fitness Workshop of VR Punjab turns out to be a big hit among Tricity women
Conducted by licensed ZIN Member, salsa instructor and fitness expert Sona Mahajan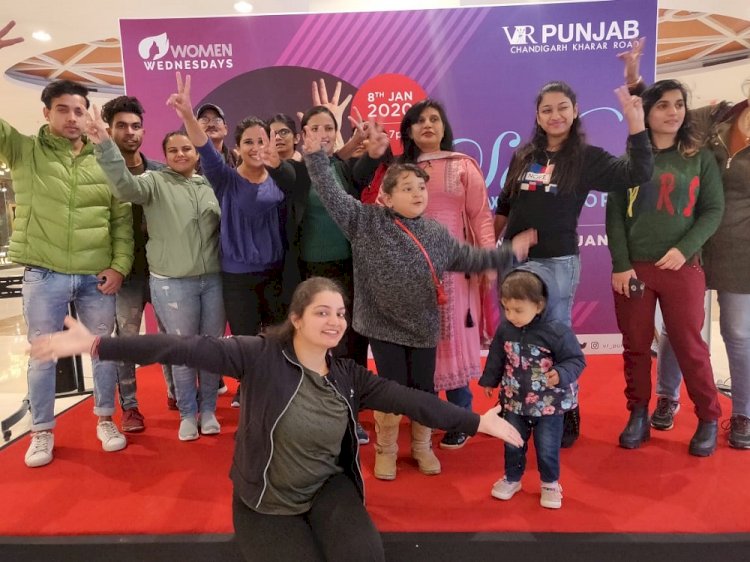 Mohali: It was an invigorating experience for womenfolk today at VR Punjab's Women Wednesdays, a popular fortnightly women-centric activity organized by the region's largest and most preferred shopping destination, as more than 100 participants were taken on a two-hour fitness overdrive which covered everything from salsa, Zumba and aerobics to nutrition tips, fitness pointers and relaxation techniques.
 
Conducted by licensed ZIN Member, salsa instructor and fitness expert Sona Mahajan, who has been a ZIN™ Member since September 2016, the Salsa Fitness Workshop was an instant hit among women visitors at the mall.
 
Sona Mahajan helped the participants discover their "Fitness Mantra" as she offered them holistic fitness solutions in the form of step and floor aerobics, self-transformational Salsa with a flavor of Masala Bhangra, resistance training and basic pilates, which was followed by an inspiring talk on how to adopt a 360-degree approach to fitness.
 
"Fitness isn't just about physical exercise. It's about mental and emotional commitment as well as 'smart energy management'. Much more than simple weight loss, it's really about being able to bring more vigour, enthusiasm and efficiency to the workplace, home and, above all, to life, Shaping up and slimming down will follow naturally," she suggested.
 
Emphasizing on the role of nutrition and relaxation techniques in promoting fitness, Mahajan said a right diet and proper relaxation can keep you charged up for the entire day. "A fit body also harbours a fit mind, making you feel more relaxed, invigorated, receptive and agile. You should not just look good, but also feel good about yourself at all times," she said.
 
VR Punjab conducts various useful women-centric workshops and activities on different themes as part of its Women's Wednesdays initiative to engage womenfolk across the Tricity.