Sacred Souls School celebrated national science day
Some interesting models were selected best one and awarded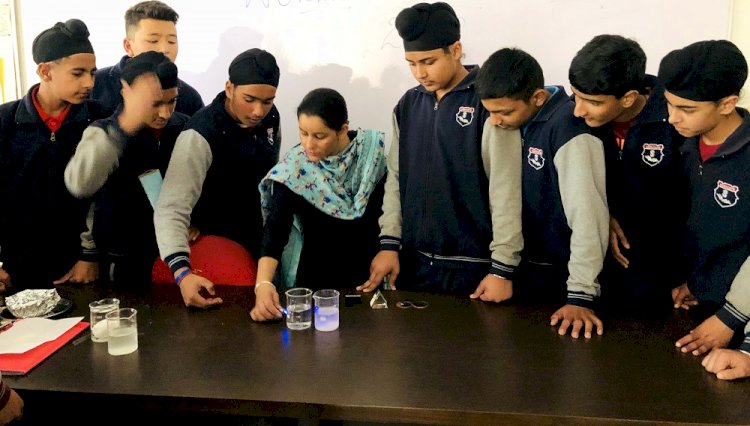 Mohali: Sacred Souls's School Celebrated National Science Day at It's campus on Development in Science . Students exhibited wonderful display of projects and models with real innovative ideas. The highlights of the day were models on energy conservation such as energy from shoe, water conservation, security system, gesture car ,solar city, antibiotics,3D shapes ,etc.
Some interesting models like automatic street lights, solar city, barriers on traffic, 3D shapes were selected best one and awarded.  The juniors also made their share by displaying the artefacts made out of waste material in the corner Best out of waste.
While speaking at the moment Principal Manbir Brar said that Exhibition is a forum for children to pursue their natural curiosity and inventiveness to quench their thirst for creativity and make children feel that science as well as maths is all around us. We apply mathematics and information technology to visualise and solve problems pertaining to everyday life so it creates interest and encourage becoming sensitive and responsible citizens.