SAB TV celebrates its success and adorns a new look!!!
Author(s): City Air NewsNP Singh, COO, MSM, Man Jit Singh, CEO, MSM and Anooj Kapoor, EVP and Business Head at the celebration of success of SAB TV. Having successfully created a leadership position by proudly owning the comedy genre through...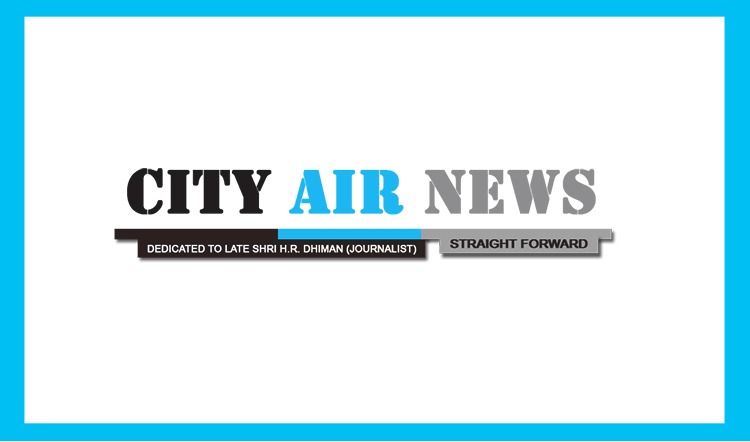 Having successfully created a leadership position by proudly owning the comedy genre through light-hearted & refreshing content, SAB TV, India's only family comedy entertainment channel announced the revamp of the channel look today, which goes LIVE at 9 p.m.
SAB TV's revamped look epitomizes a progressive outlook and an enriched experience directed towards an all-inclusive age group. Featuring bright and energetic colors while retaining the brand colors - red & yellow, the feel resonates positivity, happiness & togetherness. Renowned design studios, Steinbranding from Argentina were mandated to design the revamped look. Through its powerful shows, refreshing content and iconic characters, SAB TV has successfully delivered its brand promise of 'Asli Mazaa SAB Ke Saath Aata Hai' and the revamped look mirrors the strong heritage and bond with its viewers.
Having been on the forefront of continuous and sustained innovations across platforms, SAB TV further strengthens its bouquet of innovative offerings with the launch of -SAB Ki Sawari, SAB Ki Paathshaala, SAB Ke Comics, 1st ever online auditions for fiction shows starting with the most popular show, FIR. These unique initiatives aims to strengthen connect with the viewers beyond the realms of TV.
Anooj Kapoor, EVP & Business Head, SAB TV said, "Our new look signifies renewed freshness and a positive move into the future, truly articulating the spirit of Asli Mazaa SAB Ke Saath Aata Hai. As we unveil the new look, we'd like to acknowledge the contribution of our partners including our viewers, artistes, distributors, advertisers, producers and directors towards the success of the channel.The bond the channel has built over the years will be strengthened through unparalleled content and consumer engagement initiatives.
For its differentiated programming and healthy family entertainment, SAB TV has been conferred with prestigious awards and recognitions such as 'Global Award for Brand Excellence in Media and Entertainment', ´1st MSM innovation award', '1st Best use of experiential events (Branded Content & Entertainment) - GOA FEST', Gold, Silver and Bronze at Campaign India Digital Crest for SABurbia' and most outstanding programming award by BCS RATNA.
SAB TV successfully created innovative shows based on themes such as gangster comedy, Horror comedy, Silent comedy etc. To connect with the viewers beyond the realms of television, comic strips of SAB TV's most loved shows in leading newspapers, has been a huge success. 'SAB Ke Daamadji' shared interesting anecdotes from his day to day life, highlighting the importance of having fun in togetherness.  To reach out to viewers on digital platforms, SAB TV launched fan pages, applications, features and contests were run, which engage more than 10lakh fans every day. The channel also launched 'SABurbia', a notable initiative is a one-of-a-kind social game on Facebook; a platform for the fans to actively interact with the brand and its properties. The first such social game by an Indian GEC has more than 75000 installed users.
SAB TV's mobile innovation, 'SAB Ke Comics', for iOD and Android with over a 100 comic strips of six shows, entertains fans on the go with short jokes from SAB TV shows and characters. This app is an adaptation of the successful print ads in comic strip formats in leading newspapers for shows like Jeannie aur Juju, Chidiya Ghar, FIR, Lapataganj, R.K. Laxman and Golmaal. 3D characters of the channels much loved characters Gadha, Gopi Mama and Gulgule have been launched too.
As the preferred channel for the viewers and advertisers, SAB TV continues to grow and evolve, increase brand loyalty and lead content innovation. SAB TV is driven by creativity and innovation, yet deeply rooted in Indian heritage and values.
Dev Joshi & Baalveer team on red carpet at SAB party.
Disha Wakhani & Sonalika Joshi.
Kavita Kaushik at the SAB party.
Paresh Ganatra & Shubhangi at the SAB party.