Rural Development and Panchayats Department spends Rs 8.95 crore on cleaning of 884 ponds in Ludhiana District 
Move aimed to alleviate rural distress by ensuring job opportunities with 114663 man-days under MGNREGS during covid-19 crisis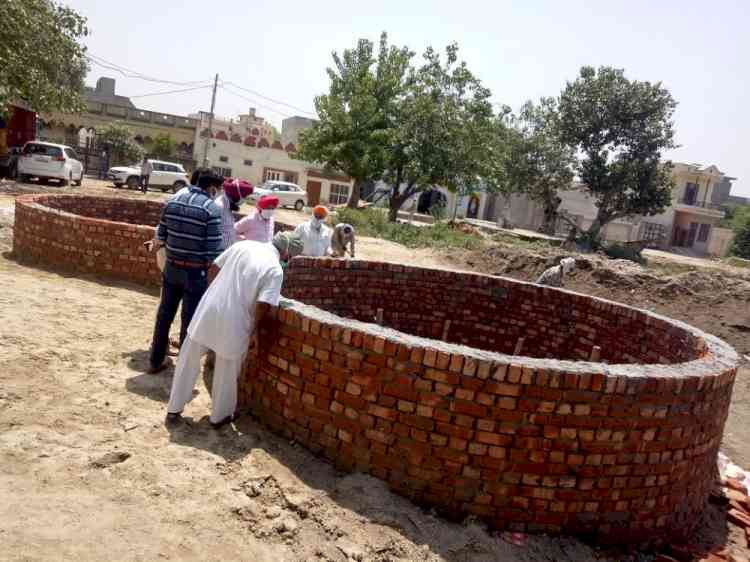 Ludhiana: To preserve water resources in villages and alleviate rural distress amid lockdown, the Rural Development & Panchayats Department Punjab has spent a whopping Rs. 8.95 Crore under a special drive to clean all 884 village ponds in district Ludhiana.

    While providing information, DDPO Ludhiana Mr Peeyush Chander informed that on the directions of Punjab government, 884 village ponds were cleaned by spending Rs 8,94,62,311. He further added that the project had provided a succour to the unemployed rural folk by ensuring 114663 man-days under MGNREGS especially during these difficult times.

     He informed that ahead of monsoon season all the de-watering and de-silting work had been completed well in-time so that these ponds were ready to contain the rainwater which would help in recharging the depleting groundwater level. He said that apart from groundwater recharging these ponds with freshwater could be utilised for fisheries job, agricultural purposes, and adhering to the various guidelines of the National Green Tribunal. He said that a large number of unemployed populations were benefited from job opportunities through this project, which was looking for the work amid the Covid-19 pandemic restrictions. 

     Mr Peeyush Chander further informed that 884 village ponds were identified for de-watering and desilting work. He said that Rs 2,08,45,700 was spent on dewatering of ponds, Rs 4,91,98,250 on desilting of ponds and Rs 1,94,18,361 on construction of water recharging wells as per the Thapar Model at 26 ponds. 

    The DDPO said that the state government under the leadership of Chief Minister Captain Amarinder Singh was committed to alleviating the distress in the prevailing situation and maintaining the hygienic environment in the rural areas. He said that no stone would be left unturned to serve the underprivileged sections of the society and bring up development works despite ongoing pandemic.