`Run for Ram' for construction of Ram Temple
People from all walks of life and age groups participated in today's walkathon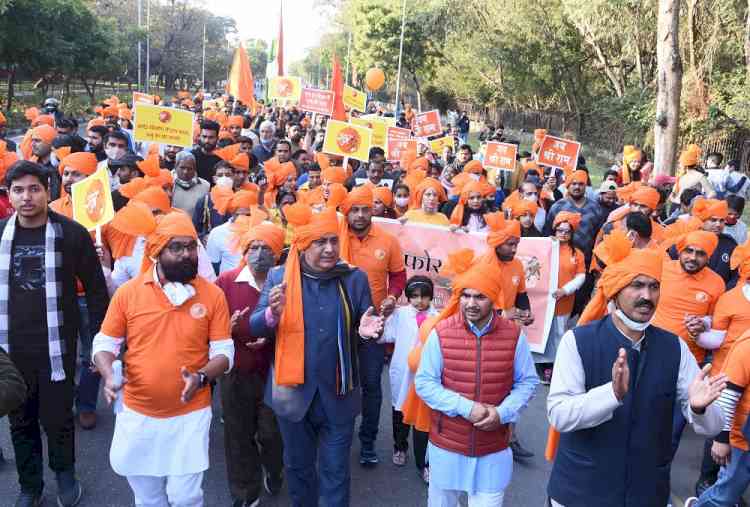 Chandigarh: In order to collect funds for the construction of Sri Ram Janmabhoomi pilgrimage site in Ayodhya, a walkathon from Rock Garden to Sukhna Lake was organized today, which was flagged off by RSS Punjab Seh Prant Pracharak Narender and Vibhag Pracharak, Chandigarh RSS Omprakash.
 
Yuva Samiti Sanchalak Himanshu and Somanshu informed that thousands of people attended this walkathon and assured to extend all sort of assistance for the construction of Ram Temple in Ayodhya. He said that after a long time, in memory of Lord Ram a grand religious place is being constructed at his birthplace. He appealed to the people of the country that as per their reverence, everyone should contribute to this Mahayog.
 
People from all walks of life and age groups participated in today's walkathon. On this occasion, T-Shirts commemorating Lord Ram were also distributed by the Samiti.