RSS chief Mohan Bhagwat expresses gratitude towards soldiers and ex- servicemen on 50th anniversary of Vijay Diwas
He is on a five-day visit to Kangra and Dharamsala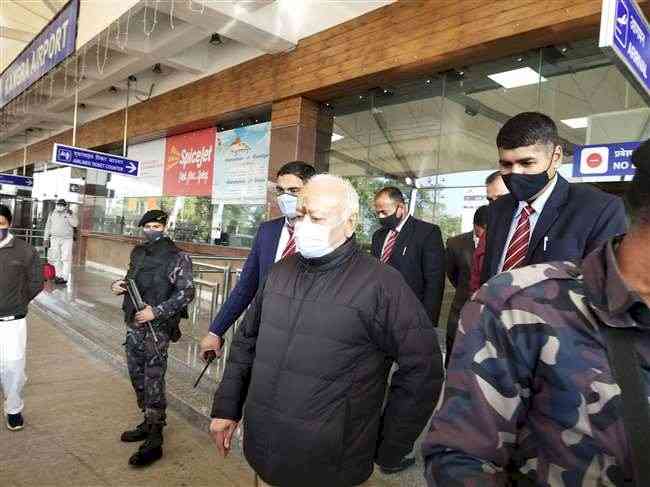 Dharamsala, December 16, 2021: RSS chief Mohan Bhagwat speaking to media at the at Gaggal airport  of Dharamsala expressed his gratitude towards all soldiers of Indian Army and ex-servicemen on the occasion of 50th anniversary of Vijay Diwas.
RSS chief arrived at Gaggal  Airport at 11 o'clock today and  proceeded by road towards Vishnu Giri Ashram, Sangh office in Gupt Ganga at  Kangra where he would participate in the teaching and guidance of volunteers on 17th, 18th, 19th December
He is on a five-day visit to Kangra and Dharamsala.
Bhagwat is also scheduled to meet and address ex-servicemen on 18th of December in Dharamsala.