Rs 25 Crore more as debt relief to landless farmers and labourers in SBS Nagar
MLAs express gratitude to the Chief Minister Charanjit Singh Channi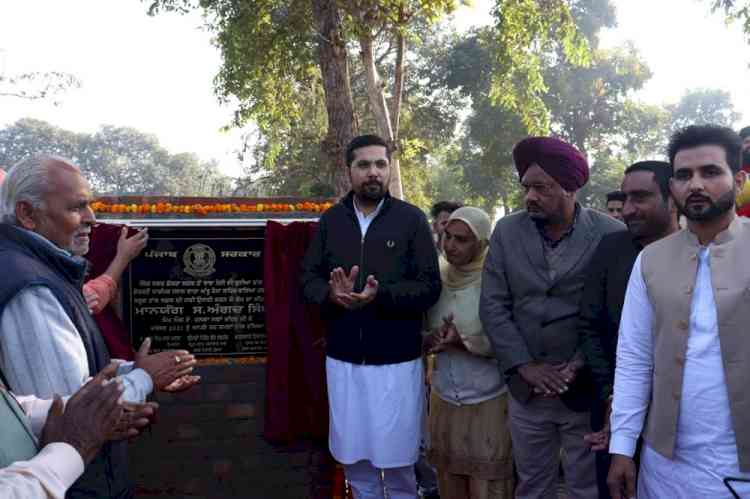 MLA Nawanshahr Angad Singh and MLA Balachaur Darahan Lal Mangupur.
Nawanshahr, December 8, 2021: In a major relief to the landless Farmers and labourers of Shaheed Bhagat Singh Nagar district, Punjab Government on Wednesday has released second installment of debt relief worth Rs 25 crore.
   
Sharing the details MLAs Angad Singh Nawanshahr and Ch. Darshan Lal Mangupur of Balachaur said that after extending benefits of debt relief to the marginal and small farmers, Chief Minister Charanjit Singh Channi led Punjab Government has fulfilled another major poll promise of debt waiver of landless farmers and labourers.
They said that earlier landless farmers/labourers of the district had got a share of Rs 40 crore under debt relief scheme. This time another whopping amount of Rs 25 crore has been transferred to district by the state to write off the loans of landless farmers and farm labourers.
Expressing the gratitude to the chief minister Punjab for taking this long pending issue on priority, MLAs Angad Singh and Ch. Darshan Lal Mangupur said that this historic decision would give a major relief to the poor labourers who were not able to repay their farm debts due to their poor economic conditions.
     
MLA Angad Singh said that he would extend the benefit to the beneficiaries by handing over cheques personally so that they could get the amount in their accounts without any hitch.
     
District Manager, Central Cooperative Bank Nawanshahr, Mr Rajiv Sharma said that with this amount, the total number of beneficiaries in the district would increase to 31066.
He said that earlier as many as 18891 number of beneficiaries were given the benefit of debt relief scheme for farm labourers and landless farming members while this time 12175 number of beneficiaries would be covered.