Royale Estate Group(REG) gets CLU for Mohali Industrial Economic Zone
It's a result of 'Invest Punjab' vision: REG MD Neeraj Kansal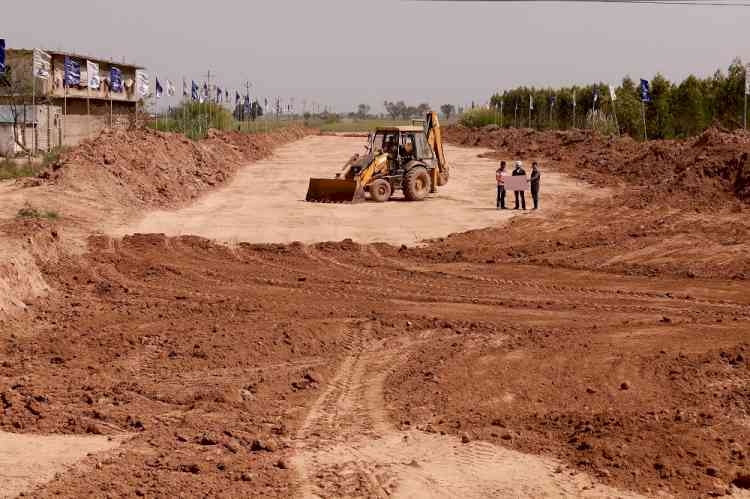 Royale Estate Group has received CLU for building MIEZ on its land located at the Banur-Tepla Road industrial area.


Chandigarh, April 5, 2022:  In a major boost to investment sentiments, Punjab government has granted change of land use (CLU) to Mohali Industrial Economic Zone (MIEZ) being developed by Royale Estate Group (REG) on Banur-Tepla Road (BTR). "It is a result of 'Invest Punjab' that we have got hassle-free CLU for MIEZ project, which is going to change the economic and business sentiments of the region by drawing investors from different industrial hues," said Neeraj Kansal, Managing Director, REG.
A first of its kind flagship industrial infra project of REG, a leading real estate player of the region known for its affordable and best practices, nod to MIEZ is the first CLU given by the new AAP government headed by Chief Minister Bhagwant Mann. "The approval shows the commitment of the new government to build Punjab as a new manufacturing hub," he said.
Reflecting further on the impact of the project on the region's economy, Piyush Kansal, Director, REG, said that it will further speed up other approvals to start other development work."
"MIEZ will not only open up a plethora of job opportunities but will also promote entrepreneurship and Make In India," said Ashish Mittal, Director, REG.
The group informed that  the ground breaking ceremony of the MIEZ will take place in the next 15 days, which will be followed by the beginning of construction work. "We aim to complete the project within 10 to 12 months. Most things are in place. The CLU to MIEZ sends out a very strong message to potential investors that Punjab is the real place to make investments,"  added Ashish Mittal.
According to Piyush, timely approval to the CLU should be taken as a "super essential move to establish the credibility of the project from the developers' point of view."  He added, "We can plan and start execution of the infrastructure development. There will be no dearth of investors. Prices of land will go up. It is a win-win situation for all stakeholders."
It is worth mentioning that MIEZ is located on NH 205A, which has hassle-free connectivity to NH-7 and NH-1. The locational advantage in turn will give a fillip to business growth of the industrial units. It is also in the vicinity of Amritsar-Kolkata Industrial Corridor (AKIC). There are multiple benefits for investors like 100 per cent exemption of stamp duty, 100 per cent exemption of electricity duty for seven years, and 100 per cent exemption from property tax.
It is noteworthy that established in 1995, Royale Estate Group has developed projects on 100 per cent registered land. As many as 21 projects have already been delivered around Chandigarh. It is credited with developing the first Group Housing concept in Punjab. It is a zero debt company, proactively providing infrastructure and environment to partners to enhance their productivity and profitability.