Rotary's blood donation camp held
Neha Yadav IPS was chief guest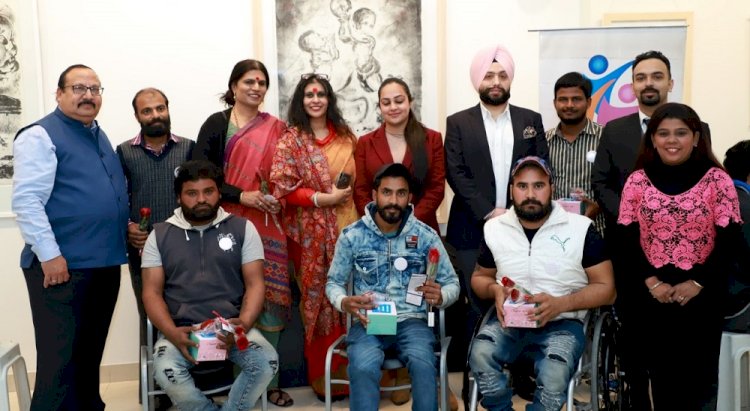 Chandigarh: The Rotary Club, Zirakpur in collaboration with Blood Bank  Society organized a blood donation camp at Alliance Francaise, sector 36 here on Friday.
 
Neha Yadav IPS was chief guest during occasion. Veer Sandhu the captain of Punjab's Wheel Chair Cricket Team and Dhananjay Chauhan an activist and educationist with transgender right were special guests.
 
ROTTO, PGI also hold an awareness counter during camp where around 20 people pledged for their organ donations.
 
Among others, Rotary Club, Zirakpur office bearers including Karan Jaspal Singh, president , Sharmita Bhinder secretary , Parminder Dua , vice president  and Vishal Dua, treasurer were also presented.  
Present on the occasion included Sylvain Choin, director of Alliance Francaise, ML Sarin, president of Blood Bank Society, Chandigarh, Niti Sarin, general secretary, Vanita Sahni, joint secretary, Dr Manish Rai, director of Blood Center, Dr Roli Agarwal , blood transfusion officer and Neelam Dewan, Vinod Trehan, Ritu Hundal, Shubha Nehra and Gulshan Sharma all members.