Rotaract District organisation 3080 organises fundraiser event for Assam and Bihar flood victims
A Fundraiser for Assam and Bihar flood victims was organised by Rotaract District Organisation 3080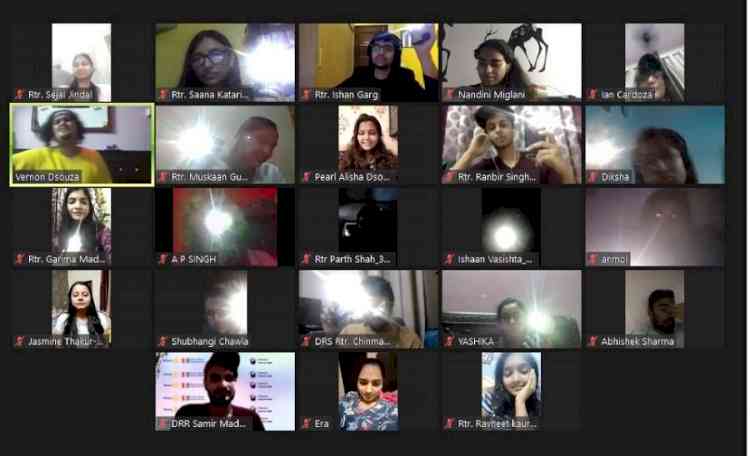 Chandigarh: GALA MUSICALE, a fundraiser in the form of a Musical gala was organised by Rotaract District Organisation 3080 on 23rd August, which helped in raising an amount of INR 16,050. The event was hosted by RAC Silvercity Midtown and RAC DAV(C) Dental.
 
DRR Rtr. Samir Madan expressed his delight over the successful event by saying, " It is great to watch all of us come together in unison and play our part in providing relief to the flood victims. The attendees immensely enjoyed this unique online concert fundraiser and we hope that our small conscious efforts will bring the affected bouts of relief."
 
An interactive musical evening filled with the rhythm and ring of servitude to the society; the event saw some brilliant musicians namely Ian Cardoza, Kaushal Vishwakarma and Sanskar Sachala and Vernon D'souza sing their heart out with a passion to make this world a better place. The melodies left the attendees filled with emotions and instilled them with a feeling of being responsible citizens of this country.
 
DRS Rtr. Chinmay Abbhi also stated, "This is a proud moment for all the attendees, we all are contributing to a bigger cause. Our small step tonight can make a big difference in a victim's life.
I believe this was an innovation to muster support from our community to help those who need it most."
 
This event helped bring awareness about the plight of those affected and acted as a bridge between those who can contribute and those who are in need of aid. All the proceeds from this event will be directed towards Relief Funds for the victims of natural calamities.