Rohtang Tunnel to be inaugurated by PM Modi in September: Jai Ram Thakur
The project is very important from a security and strategic point of views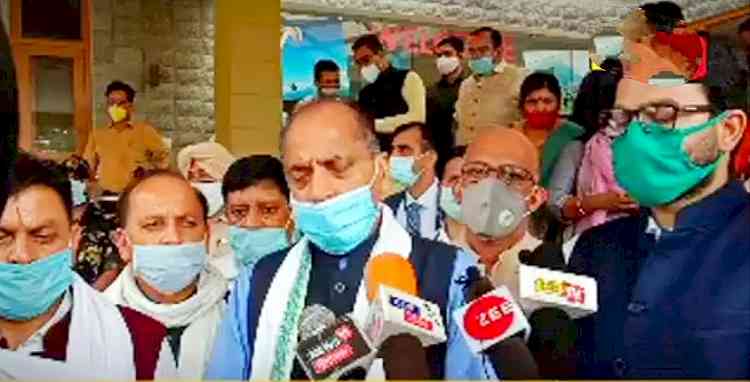 Dharamshala: "The 9 km long Rohtang Tunnel is expected to be inaugurated in the last week of September. This Tunnel shall give all weather connectivity to our remote and borderline areas," said CM Jai Ram Thakur to the media in Dharamshala on Thursday. He said that this Tunnel, which was a dream of Ex PM Atal Bihari, will be inaugurated by PM Narender Modi. The project which is very important from a security and strategic point of views, is being completed at a cost of around 3200 crore rupees.

CM said that to improve our activities and access in the border areas, the state government is cooperating with ITBP to develop helipads in those areas of the state, which are bordering China. Thakur said that the state government has sent a team of 5 police commandants' in bordering areas of Kinour and Lahoul Spiti districts. These officers met a wide range of people there, the team reported that the people of these areas have shown high quality of Patriotism, and so there is no question of their migration from border areas. "We have identified some of their issues related to development works and we are working on them." Said CM.

In reply to a question CM said , "At one time the state government had decided to open the temples for public in Himachal  but seeing the rise in numbers of Corona patents in India and in Himachal, and also fearing more infectious diseases in rainy season, we have decided that the  temples shall remain close at least till the end of this month." He said if the number of corona patients comes under control, we will reconsider opening of worship places. Replying to another question Thakur said that the government desires to conduct Panchayat elections on time in the state.