Roads, streets and walkways shall be improved in Dharamshala: MLA
Says, all-round development of the Dharamshala assembly constituency is my priority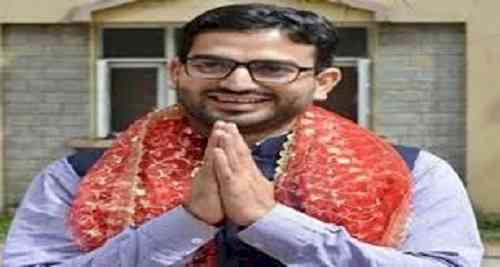 Vishal Nehria.
Dharamshala: Giving information here today, the MLA of Dharamshala Constituency of HP, Vishal Nehria said that a large number of development works are being carried out in Dharamshala under the Smart City Project. He said that the day is not away when Dharamshala will emerge as an ideal city in the entire country. He said that under the Smart City Project, the work of improving roads, streets, walkways and stairs will be done at various places in Dharamshala by spending Rs 25 crore.
He informed that at 7 places in Kotwali Bazar area, 6 places in Depot Bazar and Old Kachahari area, 4 places in Ram Nagar, 7 places in Shyam Nagar area, 5 places in McLeodganj area, 8 places in Chilgadi, Jogibada and Khada Danda, the improvement of roads  are already in progress.
Apart from this, checkered tiles will be laid at 17 places in the city for the improvement of walkways. Vishal Nehria said that the walkway -stairs will also be improved at 9 places in the city.
Vishal Nehria said, "All-round development of the Dharamshala assembly constituency is my priority."