Rithvik Dhanjani and Tridha Choudhury get candid about their perspective on Arranged marriages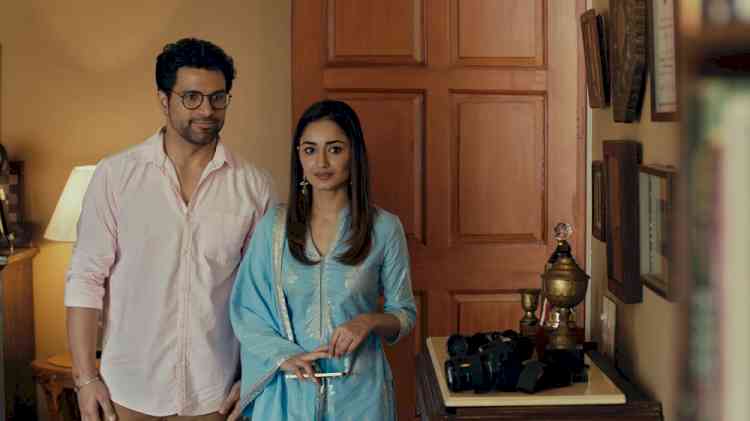 Arranged, the short film starring Rithvik Dhanjani and Tridha Choudhury is striking the right chord with audiences making ever since its premiere with its highly relatable story. Directed by Ritesh Menon, the short film features popular actors Rithvik Dhanjani and Tridha Choudhury in lead role and produced by Terribly Tiny Tales, this story throws light in the lives of Richa (Tridha Choudhury) and Tarun (Rithvik Dhanjani) who meet in the traditional arranged marriage set up and how they discover things about each other that seems far from normal. During a conversation, the actors shared interesting insights on how they feel about arranged marriages.
Commenting on the occasion, Rithvik Dhanjani said, "The film actually gives a very beautiful take on the traditional arrange marriage set ups, it breaks the stereotypical mould and brings out honesty and the identity and value that both the individuals have which usually the family doesn't feel important to give out and what sets what sets Arranged apart from the rest is purely by the virtue of the values that two different individuals have and how they come together. The beauty about it is it's not preaching an individual to do something the youth will also connect with it as it modern and urban in the way it thinks."
Commenting on the occasion, Tridha Choudhury said, "Every, person would relate to the character of Richa and Tarun as it brings alot of hope and happiness in the minds of people. Every youth should be aware of why they should go for a set of an arrange marriage. The film gives a message to the youth of why they should not shy away from arranged marriages and what I love about Ritesh Menon and Sharanya who is the writer and how Terribly Tiny Tales has packaged it plus how Amazon miniTV is taking the short-film to audiences is incredible."
Streaming for free on Amazon miniTV within the Amazon shopping app, Arranged is one high quality content that will keep the audiences hooked to their seats.