Retired JTO Satish Kumar Thaman unsatisfied with replies given to him by o/o GMT Ludhiana
Says he would continue his efforts till he receives satisfactory and authentic reply to all his queries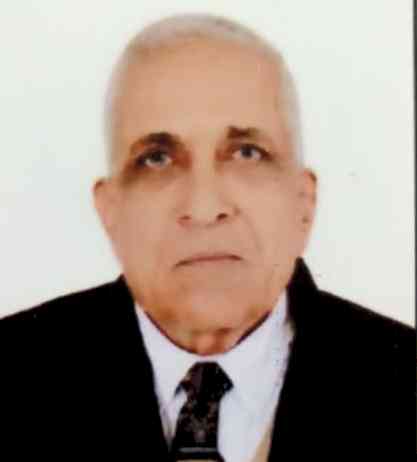 Satish Kumar Thaman, a retired JTO.
Ludhiana: Satish Kumar Thaman, a retired JTO from BSNL and resident of Rishi Nagar, Ludhiana on October 7, 2020 has written to Mukul Dixit, Section Officer O/o Secretary, DoT and Anant Kumar, Section Officer O/o Secretary, DoT requesting for urgent need to constitute SIT (Special Investigation Team) and FFC (Fact Finding Committee) to enquire of the denial of basic fundamental requirements to BSNL employees and retirees (case of Satish Kumar Thaman retired JTO- retired on 31.07.2003 and entered at the age of 78 years) like system of fast track court comprising think tank of class-I officers of the BSNL/ Intellectuals/Retirees Associations.

He said he has received reply from the office of GMT Ludhiana in response to his earlier communication but this reply is again incomplete and half hearted. He demanded that the early rules must be framed for discount for BSNL retirees on fibre broadband. He also pointed out that the status of five reputed hospitals are not empanelled and reason for non-empanelment of these reputed hospitals are not supplied.

Thaman told `City Air News' that he would continue his efforts till he received satisfactory and authentic reply to all his queries from the authorities concerned. He urged upon the authorities to reply in a proper and authentic manner in view of his sincerity for the cause and particularly in view of his age factor.