Regular screening, self-physical examination can check cancer: Expert
There is so much misinformation and outdated understandings of cancer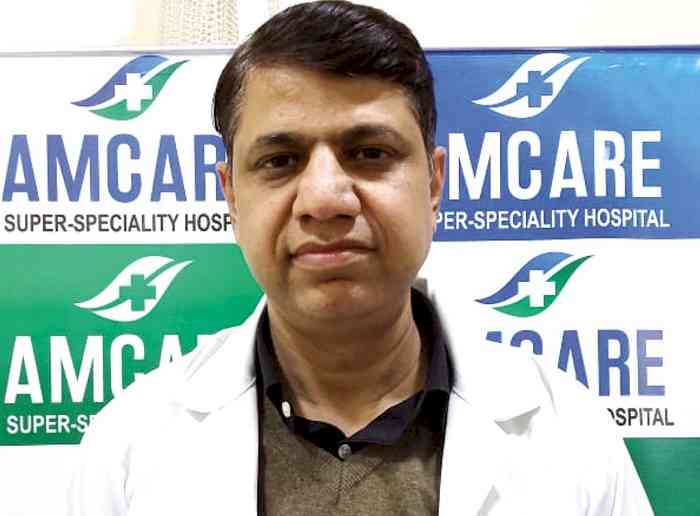 Dr. Girdhar Gopal.
Zirakpur: "A WHO study confirms that one in 10 Indians may develop cancer in a lifetime. Even after so much of advancement in medical science we are still fighting the disease."
Dr. Girdhar Gopal, an onco surgeon at Amcare Hospital, Zirakpur stated this during a health talk to mark 'World Cancer Day' on Thursday.
He said that oral, cervical and lung cancers are more prevalent in India. But breast cancer is among the top.
He further said that the high mortality rate is due to the lack of awareness and delay in screening and diagnosis.
There is so much misinformation and outdated understandings of cancer. Cancer has a specific property called malignancy which leads them to spread. At this stage cancers are difficult to treat and manage otherwise it is a treatable disease if detected earlier, maintained Dr. Girdhar.
He also stressed upon the regular screening and self-physical examination. Besides not to let go even the minor symptoms.